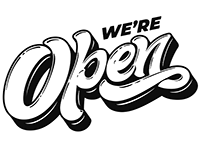 Phone Number: 9534 4945
Address: Shop 12, Miami Plaza, Falcon, 6210
Website: https://www.facebook.com/LazyJanes/
We are open 6 days a week for takeaway breakfast, lunch, coffee and cake.
We have created a smaller breakfast and lunch menu, full of our most popular items.
Our cabinet is full of delicious in house baked frittatas, pies, quiches and sausage rolls along with our fresh bagels ready to be toasted, sandwiches, wraps and toasted sandwiches.
We have also started to make our delicious home style meals and soups ready to be heated perfect for dinners. Our weekly options are being posted to our Facebook every Sunday night.
But most of all we still have our renowned fresh muffins (both sweet & savoury) still being baked daily.
We are offering takeaway services of all our food and drink options.
We are offering meal deliveries after 1:30 Mon - Sat. These meals are created during the week and are perfect for dinner or lunch. Refrigerated ready to be heated.
Open:
Mon - Sat: 8:00 - 1:30