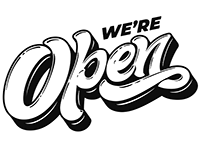 Phone Number: 9586 5555
Address: 68 Mandurah Terrace, Mandurah, 6210
Website: https://mandurah.ljhooker.com.au/
LJ Hooker Mandurah are an award winning real estate agency serving Mandurah and surrounds. We offer you proven and successful service, whether you're buying, selling, or renting property. We place people, results and trust at the core of everything we do.
It's business as 'unusual' here at LJ Hooker Mandurah. We have the technology and systems in place which allow us to provide the excellent service we are known for. We can continue our business as usual through private one-on-one inspections, virtual viewings, virtual appraisals, virtual tours and online auctions for our clients' convenience. We are still here to help, we're just doing things a little differently.
LJ Hooker Mandurah are currently operating by appointment, as our main goal is to keep both staff and clients' health top of mind.