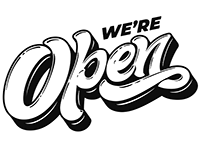 Phone Number: 9535 2601
Address: 29 Mandurah Terrace, Mandurah, 6210
Website: https://www.facebook.com/SamuderaMandurah/
Artisan Bakehouse on the Mandurah Foreshore we make all of our products from scratch in house. Beautiful stone baked sourdough and artisan breads. We also make housemade preserves, relishes and kombucha.
All menu options available for takeaway and contactless delivery coming this weekend.
Doors open from 7am for takeaway coffee, menu options and cabinet sales. Delivery for breakfast, lunch and dinner.
7-2:30 Sunday - Wednesday, Thursday - Saturday 7- late with delivery available for dinner as well.