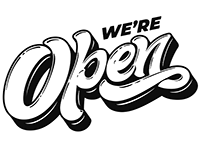 Phone Number: 6147 3452
Address: 36 Davey Street, Mandurah, 6210
Website: https://www.theagencymandurah.com.au/
If you are looking for one of the Top Real Estate Teams in WA – Look no further! Sauvage The Agency has brought together one of the top real estate teams in WA. We are serious about Real Estate and partnering people and their perfect properties.
Real Estate is about partnerships. The better the property partner you team up with, the better results you will achieve. Our expertise starts with many years of building relationships with both buyers and vendors and providing expert attention to their individual needs.
The property partners at Team Sauvage use high level negotiation skills to achieve or better your goals and we do it with style, grace and total professionalism.
One of the reasons we are amongst WA's top real estate teams is because you can rely on our integrity, ethics and principals to ensure you an excellent real estate service from start to finish.
As we stride into the future with our new name and branding we proudly remain the type of business that cares so much about our clients that we sidestep the mainstream and leap out of the box to achieve the results we are well known for.
Rest assured, Renee and her all female team will look after you and your property like family. They know that the difference is in the details and we always take the extra steps needed to maximize your property results.
Our Favourite Word is SOLD! When you win – We win!
Your smile is our logo.
Your home is our business
Your happiness is our trademark.
Sauvage The Agency enjoys a prestigious profile as one of the top real estate teams in WA and we can't wait to show you why!
We are dedicated to putting our clients above all else as expected by the Sauvage service charter we adhere to.
Come in and feel the difference at Sauvage The Agency! We make Sauvage The Agency feel like home and that's just one reason… #wesellthebesthomes
Our office is located on the corner of Davey and Forrest Street, Mandurah. Please call us on 6147 3452 for all you real estate needs.
Open: Monday - Friday 9am - 5pm but please call us to make an appointment 6147 3452. Our reps are available 24/7.