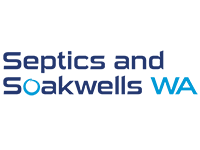 Phone Number: 1300 796 099
Address: Mandurah, Mandurah, 6000
Website: https://www.septicsandsoakwellswa.com.au/
Septics and Soakwells WA is a Western Australian business based in both Perth Northern & Southern Suburbs that supply and install Soakwells and stormwater drainage systems to residential and commercial applications. We are fully confident in our ability to provide you with a reliable and robust soakwell and drainage system installation at an excellent price, with fantastic service and support. We have years of experience and education in supplying soakwell solutions, and we provide every client with the same passion and service excellence. We provide affordable water management solutions, which will ensure that you do not incur any damage, with the associated heavy costs that can come with it.