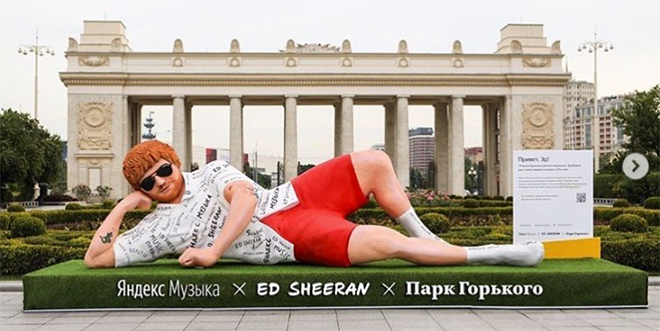 PIC: www.instagram.com/music.yandex/
The strange tribute depicts Sheeran laying on his side, propped up on one arm while sporting shades, red shorts, white socks and a t-shirt covered in his name.
Fans have also begun to customise the statue with fresh tattoos.
Sheeran is set to perform at the Otkritie Arena in Moscow this Friday, July 19.
Source: www.billboard.com, Instagram, Twitter.