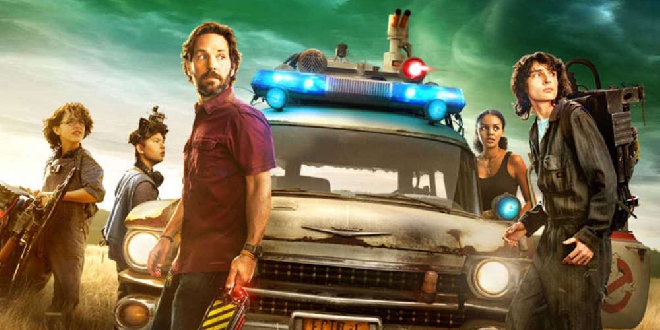 Who ya gonna call???
Check out the final trailer for Ghostbusters: Afterlife, the direct sequel to Ghostbusters (1984) and Ghostbusters II (1989), and the fourth film, overall, in the Ghostbusters franchise.
Set 30 years after Ghostbusters II, the story follows a family moving to a small town, where they learn more about who they are and the secrets of the town itself.
After being evicted from their home, two children and their single mother move to Summerville, Oklahoma after inheriting property from their late grandfather. When the town experiences a series of unexplained earthquakes, the children discover their family's link to the original Ghostbusters, who have become something of a myth as many have long since forgotten the events of the "Manhattan Crossrip of 1984", and the secret legacy that their grandfather left behind
Directed by Jason Reitman and written by Reitman and Gil Kenan and starring Mckenna Grace, Finn Wolfhard (Stranger Things), Carrie Coon (Fargo), and Paul Rudd (Antman), while Bill Murray, Dan Aykroyd, Ernie Hudson, Sigourney Weaver, and Annie Potts reprise their roles from the original films.
And keep your eye out for a very lovable ghost!
CAN. NOT. WAIT.
Ghostbusters: Afterlife screams into theatres on November 19, 2021.
Source: YouTube/Ghosbusters