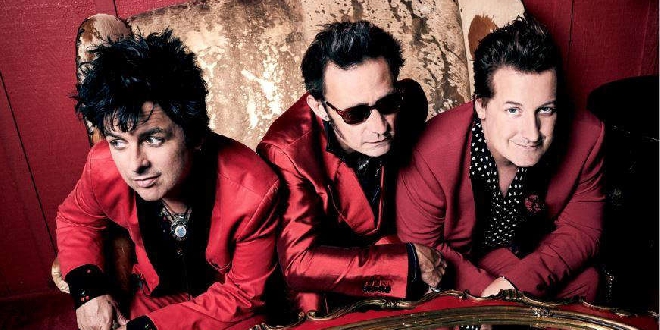 Let the trouble begin 😈
Check out the latest track from Green Day.
If you're a big fan of the 90s grunge rockers, then you'll love their new single Holy Toledo which features in the movie Mark, Mary & Some Other People in cinemas now.
Gotta love a bit of Green Day.
LYRICS
I wanna go where the trouble begins
And the morning after
Smells just like a dirty ashtrayOh give shame
And lock me in the shower
The penitentiary
Elementary school
For losers
If this is how it's gonna end
Then it feels alright
Baby let's get sick again
We're hell raisers
Death wish cravers
We're running with razor blades
Party favors
Sex with strangers
We don't care what the neighbors say
If this is how it's gonna end
Cause it feels alright
Baby let's get sick again
Crawling out of a dead mans bed
We don't wanna know
We don't wanna know
Killing myself just to live
We don't wanna go
We don't wanna go
We're hell raisers
Death wish cravers
We're running with razor blades
Party favors
Sex with strangers
We don't care what the neighbors say
If this is how it's gonna end
Cause it feels alright
Baby let's get sick again
We're hell raisers
Death wish cravers
We're running with razor blades
Party favors
Sex with strangers
We don't care what the neighbors say
If this is how it's gonna end
Cause it feels alright
Baby let's get sick again
Source: YouTube/GreenDay