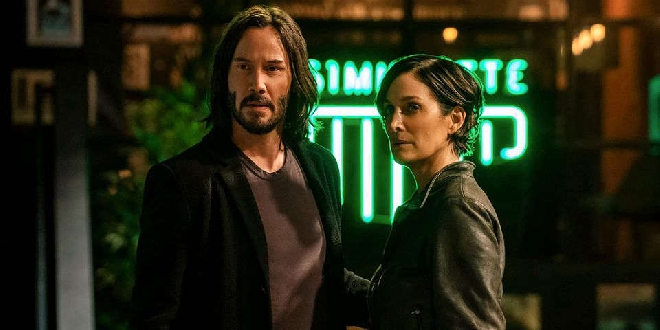 ẅ̷̩̞̥̯͈́͊͛̋̍͑̊̕ä̷̼̗̫̲̯̥̪̠̱̀̇̍͂̀͆̚ͅk̷̢̛̻̙͎̟͚͓͖̆͂̈́̿͒̕è̸͖̙̑̊̾̉ ̴̧̠̘̖̳͓͈̽̿̆̔̒̂̂̄̒͘u̵̻͇̹͇̝̮̟̎͒͋̂͗͒̇ṕ̷̻̤̐͐͒̅̽̏
The Matrix stars Keanu Reeves and Carrie Anne Moss had an interview with Entertainment Weekly about returning to the Matrix after 20 years – and what The Matrix is to them?

Moss said, "What is reality? What is real? The movie definitely started that questioning 20 years ago, and the answer keeps on changing."
Reeves offered up his view on The Matrix saying, "It's how they interpret the painting. I like to think we're part of the paint and you hope people take something positive away with the work of art."
What does it mean to you?
Matrix Resurrections drops in cinemas on Boxing Day.

Can. NOT. Wait.
Source: YouTube/EntertainmentWeekly/WarnerBros.