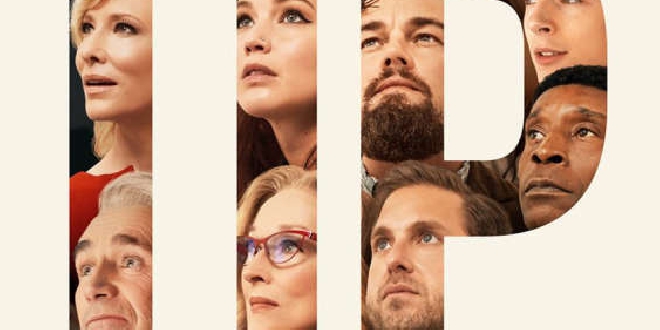 Based on real events that haven't happened - yet.
The official trailer for Leonardo DiCaprio and Jennifer Lawrence's new movie Don't Look Up has dropped – just like the approaching comet that is set to destroy planet earth, and these two low-lever astronomers seem to be the only ones taking notice.
The pair then go on a giant media tour to warn mankind of the approaching comet that will destroy planet Earth. But no one is listening.
Written and Directed by Adam McKay, and also starring Timothee Chalamet, Meryl Streep, Cate Blanchett, Ron Perlman, Mark Rylance, Jonah Hill, Ariana Grande, and more!
Don't Look Up is in select theaters December 10 and on Netflix December 24.
Source: YouTube/Netflix