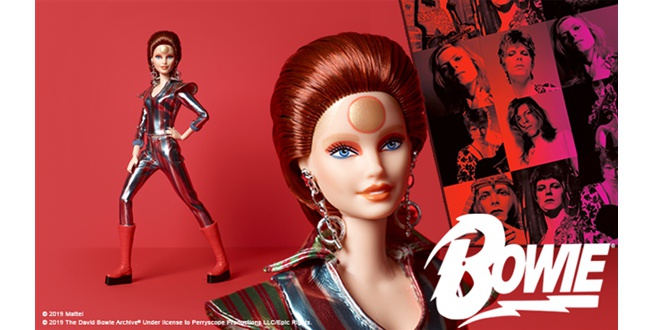 PIC: barbie.mattel.com
The doll's release coincides with the 50th Anniversary of Bowie's hit "Space Oddity".
Mattel has released a special edition Barbie dressed up as David Bowie's Ziggy Stardust. The barbie is dressed in a space suit, platform boots, has painted nails and dark red hair.
The doll will be a limited edition release and comes with a doll stand and Certificate of Authenticity.
Barbie / David Bowie enthusiasts can find out more here: https://barbie.mattel.com/shop/en-us/ba/barbie-david-bowie-doll-fxd84
Source: barbie.mattel.com / instagram.com/barbie/