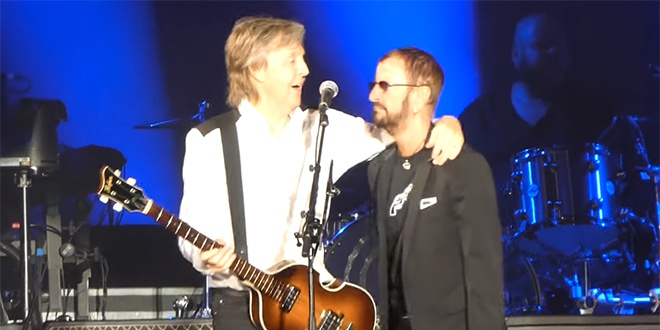 PIC: https://www.youtube.com/watch?v=-zcEbsUEVDY
Two legends back together!
Paul McCartney closed his North American tour with a special guest. Ringo Starr joined Paul on stage for a couple of songs, Sgt. Pepper's Lonely Hearts Club Band and Helter Skelter.
Eagles guitarist Joe Walsh also joined the encore performance at Doger Stadium in LA.
Source: Variety, YouTube.