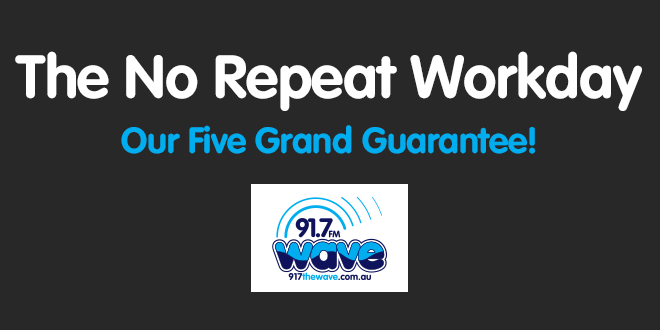 Feel Good Variety and No Repeats, that's our Five Grand Guarantee – it's a No Repeat Workday thanks to Malibu Fresh Essentials.
If you hear us play the same song twice between 9 and 5 any weekday call 958 11 917. If you're the first caller, we'll drop a grand in your bank account!
Thanks to Malibu Fresh Essentials and 91.7 The Wave!
Competition runs from Monday Dec 2nd 2019 to Monday Nov 30th 2020.
No Repeat Workday Terms & Conditions.
Congrats to our latest winner Mick Leigh!