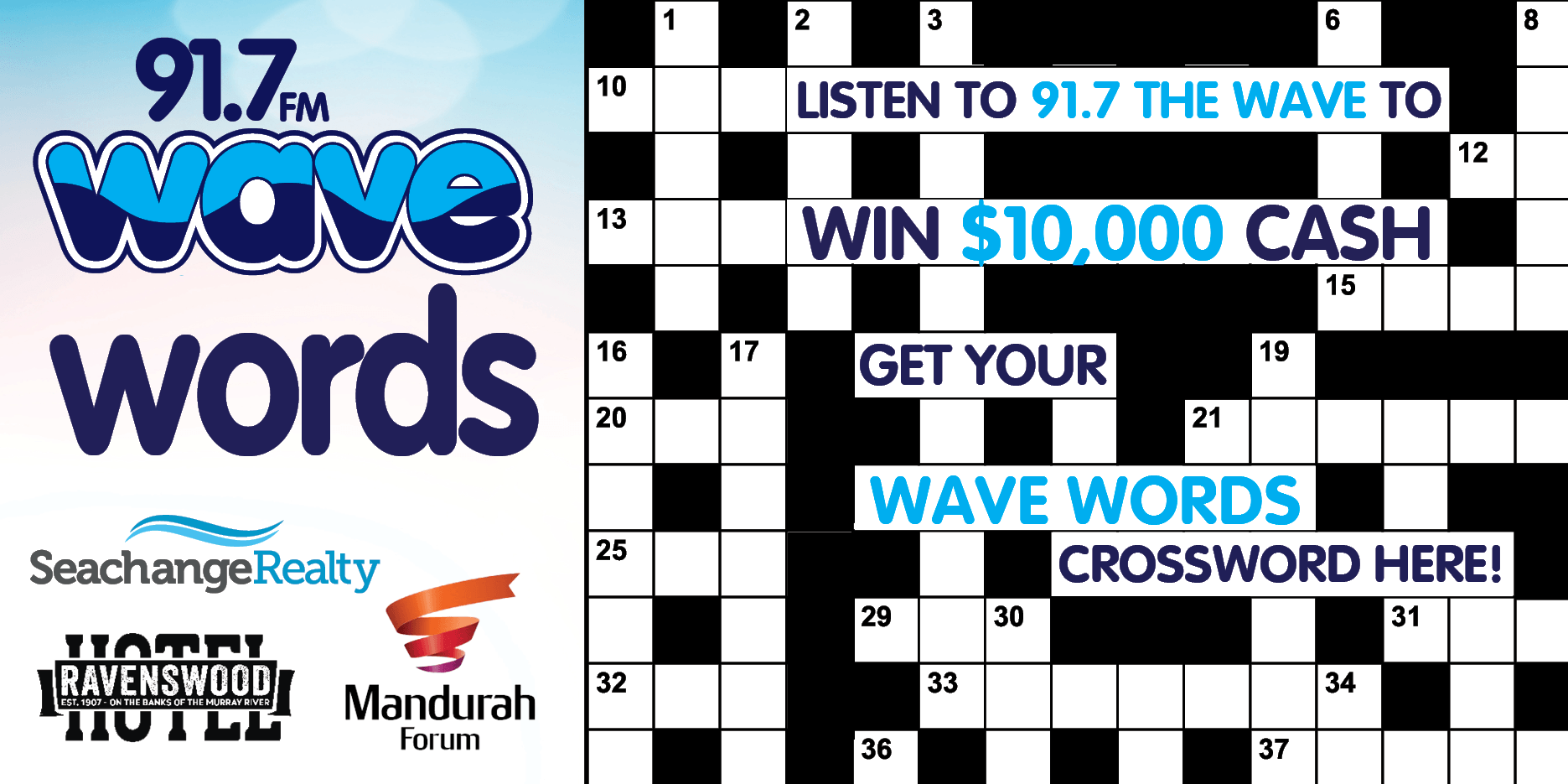 Want your chance to win $10,000 cash!?
Download your 'WAVE WORDS: Ultimate Music Quiz' crossword grid below and listen for the clues on air.
You can also collect the crossword grid from the Wave Runner, The Wave reception, Seachange Realty, the Ravenswood Hotel or the Mandurah Forum information desk.
35 answers could win you 10 Grand!
>> DOWNLOAD THE WAVE WORDS GRID HERE! <<
Thanks to Seachange Realty, Mandurah Forum, Ravenswood Hotel and 91.7 The WAVE
Get Grid: Monday 10th to Sunday 23rd Dec 2018.
Clues: Monday Dec 24th 2018 to Monday March 4th 2019.
Entries Close: 5pm Thursday March 14 2019.
Correct Grid Call backs: Tuesday March 5th to Sunday 17th March 2019.
Drawn: Saturday March 23rd
Wave Words - Terms & conditions.