Win Tickets To Missing Link!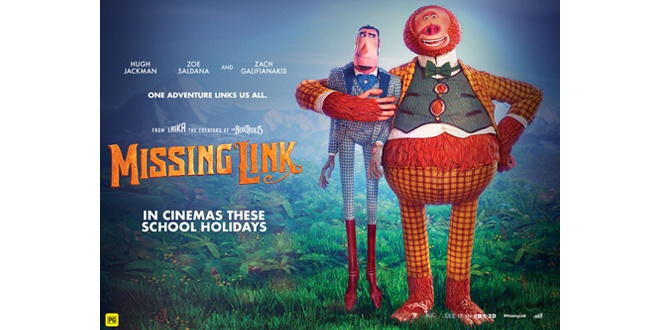 Want to win a family in season pass to Roadshow Film's "Missing Link"?
Mr. Link is the altogether lovable and hilarious character in this globe-trotting comedy-adventure. Hugh Jackman is Sir Lionel frost: a brave and dashing adventurer who considers himself to be the world's foremost investigator of myths and monsters. The trouble is, no one else seems to agree. He sees a chance to prove himself by traveling to America's Pacific Northwest to discover the world's most legendary creature. A living remnant of Man's primitive ancestry. The Missing Link
Starring Hugh Jackman, Zoe Saldana, Emma Thompson, Stephen Fry, Matt Lucas, Zach Galifianakis and many more.
Keep listening for your chance to WIN an in-season family pass or fill in the form below for your chance to win!
Thanks to Roadshow Films 91.7 The Wave.
Competition starts Monday 15th April and ends Friday 26th April
Competition terms and conditions