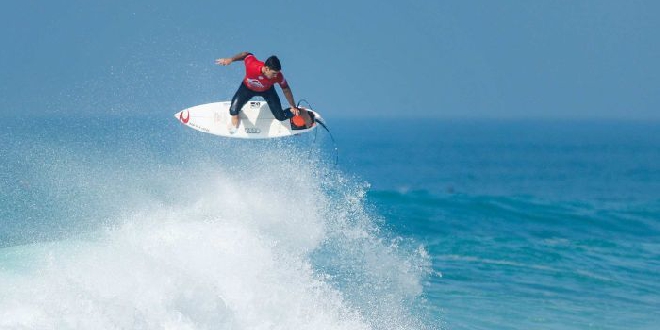 PIC: WSL
The women's semi final at the Margaret River pro recommenced this morning following a shark sighting in the area.
The World Surf League drone spotted the small shark "approaching the lineup" and put the heat on hold.
"Surfers were picked up by the jet skis & safety teams monitored the shark's movements away from the comp zone," a WSL tweet read.
"After activating our responses protocols & discussing with athletes,the heat continued."
It comes after surfing was put on hold on Sunday when a 2.5m shark was sighted at Main Break.
Heat one of the men's semi finals is now underway.
The WSL drone spotted a small shark approaching the lineup & put the heat on hold. Surfers were picked up by the jet skis & safety teams monitored the shark's movements away from the comp zone. After activating our responses protocols & discussing with athletes,the heat continued pic.twitter.com/Dt62rGpuUg

— World Surf League (@wsl) June 4, 2019