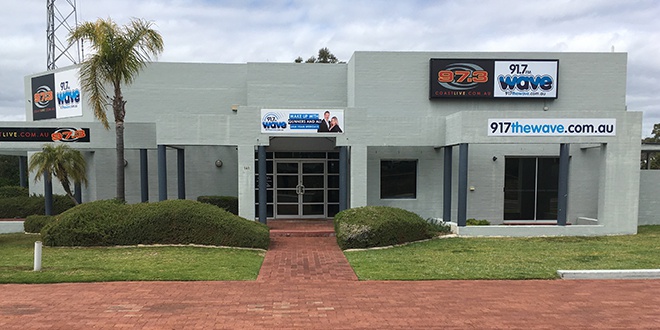 West Coast Radio Pty Ltd is based an hour south of Perth in the beautiful Peel region. We are a growing team, always looking for great talent.
Think you've got what it takes to be part of the crew – whether it be in sales, administration, production, on-air or part of our promotions department?
Email your resume, cover letter and aircheck (where applicable) to frontdesk@917thewave.com.au.
Current Positions:
Come and work for The Wave! The best JOB ever is here!
We're looking for casual promotions staff and roadies.
You MUST:
• BE available to work 2-3 days during the week and most Saturdays between 9-3pm
• Have a great 'can do' attitude and be an all rounder
• Be AWESOME at talking to everyone and anyone!
• Have a clean driving record and a current manual licence
• Have references that sing about how reliable YOU are
• A desire to pursue a career in radio
Not essential however favourable to also have:
• Digital and social media savvy
• Roadie experience
• Production skills
• Administration and creative writing
Does this sound like YOU?
Email your resume and covering letter outlining the above criteria to promotions@coastradio.com.au NOW!