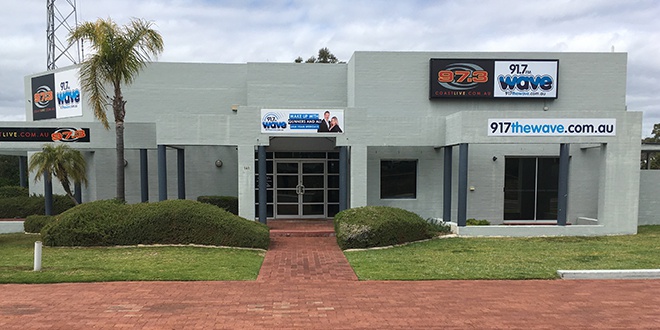 West Coast Radio Pty Ltd is based an hour south of Perth in the beautiful Peel region. We are a growing team, always looking for great talent.
Think you've got what it takes to be part of the crew – whether it be in sales, administration, production, on-air or part of our promotions department?
Email your resume, cover letter and aircheck (where applicable) to frontdesk@917thewave.com.au.
Current Positions:
Drive Announcer, Temporary (8 Weeks)
West Coast Radio has a temporary vacancy for a drive announcer to join our team at 917 The Wave in Mandurah Western Australia. The role is for an eight-week period in June and July 2023.
This is an exciting opportunity to be part of our highly motivated and fun team.
TO BE SUCCESSFUL IN THIS ROLE YOU WILL NEED:
• Have a least 5 years of commercial radio experience.
• A great attitude and creative individual.
• To be able to present a fun, engaging, music shift on our 35 + station.
• Proficiency with Zetta and GSelector would be beneficial.
• Excellent communication, time management and problem-solving skills.
• An understanding of Commercial Radio Australia's Codes of Practice.
• A team player with a solid work ethic.

Please forward your application including your résumé and an example of your on-air work. Applications close as soon as we find the right applicant.
Send your application to:
John De Bellis
Content Director
West Coast Radio Pty Ltd
johnd@coastradio.com.au