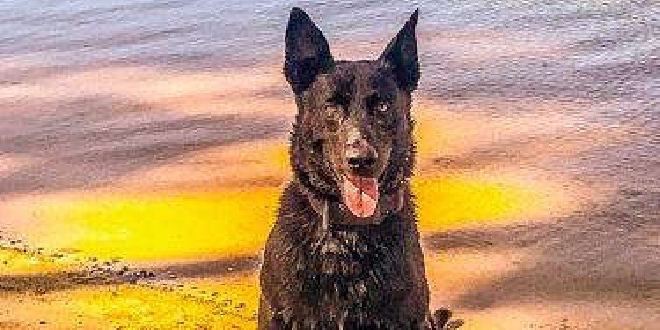 Police Dog Razor. PIC: WA Police
A 25-year-old Baldivis man has been charged after allegedly throwing rocks at a police dog and his handler.
Police were called to a disturbance at an apartment block on Mounts Bay Road in Perth around 12.45am on Thursday.
It's alleged the man had smashed several car windows that were parked in the area before fleeing on foot.
The man ran up Jacobs Ladder before jumping into bushland and running back towards Mount Street.
Police Dog Razor was deployed to find the man, later locating his scent in an elevated garden bed about two metres above him.
The man allegedly sat up from the garden bed and PD Razor started barking.
He then threw a large rock at the dog team, narrowly missing PD Razor and his handler.
The man allegedly continued to throw rocks in their direction and they had to take evasive action to avoid serious injury.
Another officer was able to reach the man and he was taken into custody.
A 25-year-old man from Baldivis appeared before the Perth Magistrates Court on Thursday.
He's been charged with three counts of criminal damage, one count of assaulting a public officer and one count of failing to comply with a request to give police personal details.