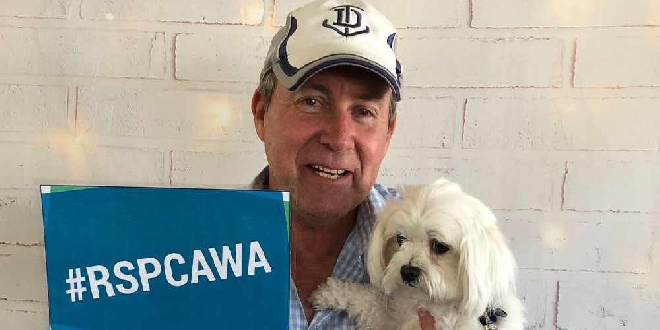 Baldivis MLA Reece Whitby with Jimmy at the RSPCA Million Paws Walk event. PIC: Supplied
Baldivis MLA Reece Whitby has hit back at figures released by the RSCPA that revealed the suburb is the worst in the Perth Metro area when it comes to animal cruelty reports.
Figures from RSPCA's Cruelty Hotline reveal the suburb received 85 cruelty reports in 2018.
So far this year, it has already received 45 complaints.
But Mr Whitby said Baldivis should be known as the "dog lovers' capital of Perth".
"We have one of the biggest population of dogs and cats in Perth," he said.
"These suburb comparisons are unfair because they fail to take into account the large population of Baldivis.
"Baldivis is one of the biggest suburbs in Perth – we're four of five times bigger than the average Perth suburb population wise, so naturally, any comparison between our suburb and others will be skewed and unfair."
Mr Whitby said it is important to highlight the issue of cruelty against animals, but for the RSPCA to name and shame a suburb because it has a big population is "unfair".
"Baldivis people would be the first to condemn animal cruelty and anyone who mistreats an animal should have the book thrown at them," he said.
"But let's have a fair comparison and not a flawed league table."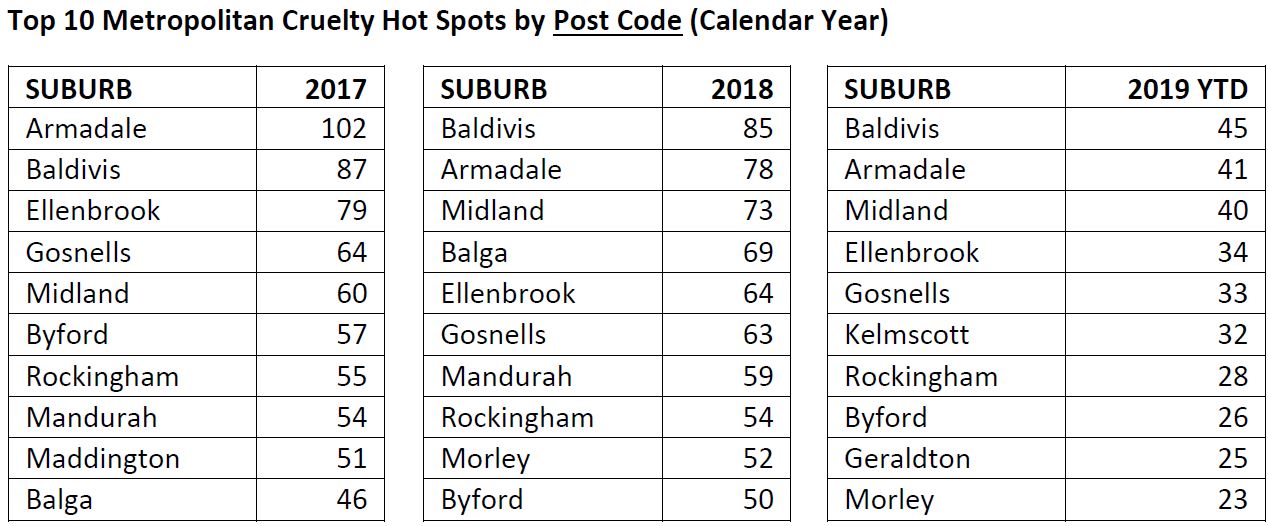 The RSPCA have released figures highlighting the top animal cruelty hotspots in the Perth Metro area. Table: RSPCA WA