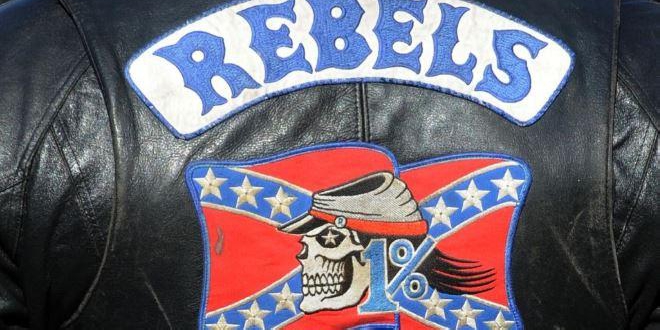 The Rebels bikie gang will be one of 46 organisations that will have to abide by the new laws. PIC: File
Outlaw motorcycle gangs in Western Australia will be banned from wearing their patches in public and forced to cover gang tattoos under new laws to be introduced into parliament this week.
The new laws will also prohibit bikie gangs from associating with each other in public and will give WA Police the power to disperse gang members.
Once passed, WA will have the toughest bikie laws in the country that will help disrupt illegal activities and eliminate bikie networks across the state.
Displaying prohibited insignia will attract a 12 month jail term and a fine of up to $12,000 for individuals and $60,000 for corporations.
The same penalties will apply to bikies who refuse to abide by a dispersal notice.
"These laws represent the toughest and most comprehensive reforms to fight organised crime of all Australian States and Territories," Attorney General John Quigley said.
"They demonstrate the McGowan Government's unwavering commitment to stopping the expansion of serious organised crime and criminal groups in WA once and for all.
"46 organisations, including outlaw motorcycle gangs from right across Australia, their affiliate gangs or "feeder clubs" and street gangs, have been captured and explicitly named in the legislation as part of the new prohibited insignia offence.
"These organisations and their patches are designed to show affiliation with criminality and intimidate others, including law-abiding citizens in our community. This will cease once these laws are in place."