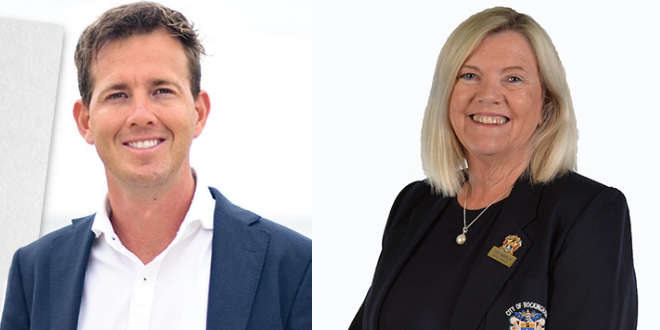 Rhys Williams retained his position as City of Mandurah mayor while Deb Hamblin will become the first female mayor of the City of Rockingham.
The Local Government Elections were held across Western Australia on Saturday.
In the City of Mandurah, Rhys Williams retained his position as mayor for a second term polling 17,859 votes to councillor Ahmed Zilani's 3018.
Daniel Wilkins (2467 votes) and Amber Kearns (1904 votes) won the votes for the east ward edging out Lynn Rodgers (1776 votes) who had been in the role for 20 years.
Merv Darcy (1977 votes) lost his coastal ward position to Bob Pond (3757 votes).
Peter Jackson retained his north ward seat for a third term with 2855 votes.
Ryan Burns (2875 votes) and Dave Schumacher (2031 votes) won the town ward seats.
In the City of Rockingham, Deb Hamblin secured the top job with 6386 votes, becoming the first female mayor.
She has been on the council for 16 years and was previously the deputy mayor.
Brett Wormall (2517 votes) will become the third councillor for the Baldivis ward.
Robert Schmidt (2107 votes) won the votes in the Comet Bay ward.
In the Rockingham/Safety Bay ward, Caroline Hume (6209 votes), Dawn Jecks (6120 votes), Leigh Liley (6116 votes) and Mark Jones (6025) took the four seats.
The elected members will be sworn in at special council meetings next week.