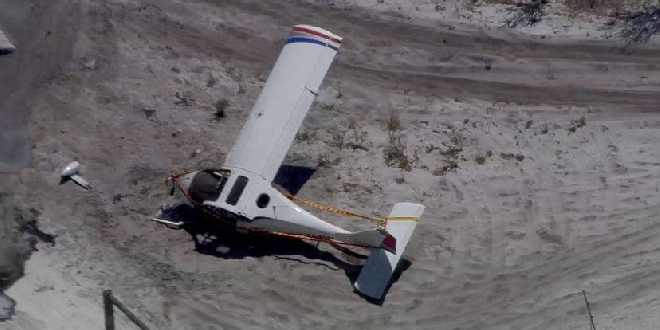 PIC: 7News
A man and his wife have remarkably survived a light plane crash near Serpentine.
The 78-year-old and 65-year-old were in their two-seater ultralight aircraft when it plunged to the ground at the Serpentine Airfield in Hopeland around 9.30am on Sunday.
The plane lost a wing and its propeller in the crash.
Emergency services helped free the pair from the wreckage before they were taken to Royal Perth Hospital with just minor injuries.
The cause of the crash is still unknown.