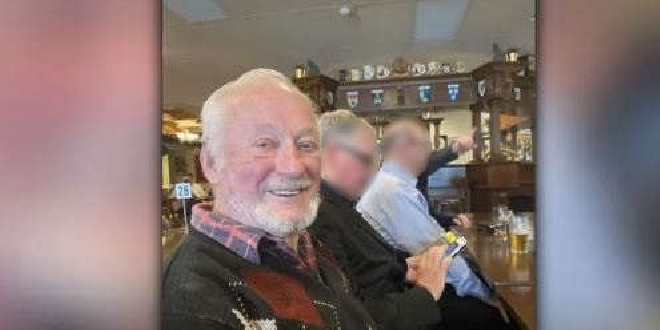 Geoffrey received serious head injuries in the attack. PIC: 9News
An 82-year-old Greenfields man remains in hospital after he was bashed by a group of teenagers who tried to steal his moped.
Geoffrey was set upon by three youths in his garage on Wonich Fairway around 5.30pm on Saturday.
He was pulled off his scooter and bashed with metal poles and rocks after refusing to hand over his keys.
The group fled with the moped keys, but not the moped, leaving the great-grandfather bleeding on the floor.
Geoffrey suffered a large cut to his head and according to his son, lost part of his ear in the attack.
He also sustained bruising over his entire body.
Detectives ask anyone with CCTV or dash-cam vision of the area bounded by Murdoch Drive, Mandurah Road, Pinjarra Road and Lakes Road in Greenfields between 4pm and 6.30pm to upload the vision to https://wapf.au.evidence.com/axon/citizen/public/greenfieldsrobbery?fbclid=IwAR3UToYKCyNBYq96-9WCWQT0UR-TtMr7i60ezNPawTHePgHpB-V8B6RBn5M
Anyone with information relating to this incident is urged to contact Crime Stoppers on 1800 333 000 or report the information online at www.crimestopperswa.com.au.