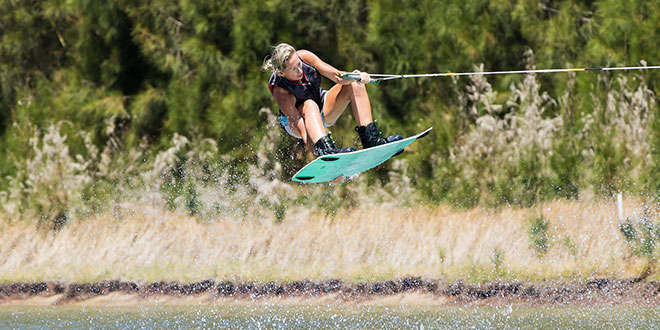 PIC CREDIT: Paul Smyth (Hot Diggity Dog Photography)
Mandurah residents are being invited to nominate a sporting role model in the community for the 2021 City of Mandurah Sports Awards.
Local sports players, clubs, volunteers and those behind the scenes can be nominated for these annual awards, which recognise and support Mandurah's sporting stars.
The awards acknowledge achievement and excellence among the local sporting community, honouring sports people, volunteers and clubs who have a strong connection with, or are based in, Mandurah and have achieved success within their field.
Mayor Rhys Williams said the Mandurah Sports Awards is a chance to celebrate the local sporting community, and all their achievements of the past year.
"This is a great opportunity for everyone to come together to recognise sporting stars, standout clubs, and those who worked hard in the background to make local sport and recreation a great success," he said.
"Mandurah has a passionate sporting community with many sportspeople making great achievements in their chosen field.
"There are also many people who volunteer their time to organise the teams and clubs, and without them, sport wouldn't run as smoothly.
"It's time to nominate our local sporting heroes and give them a big shout out for all the amazing things they do."
Now in their seventh year, the Mandurah Sports Awards have celebrated some of Mandurah's most inspirational and dedicated community members, showcasing the achievements of Mandurah's home grown talent.
Nominations close on Saturday, September 25, and winners will be announced at a special awards ceremony at the Mandurah Offshore Fishing and Sailing Club on November 24.
Olympic gymnast and Australian Ninja Warrior star Olivia Vivian will be the special guest speaker on the night.
The nine categories are:
Sports Person of the Year
Masters Sports Person of the Year
Junior Sports Person of the Year
Sports Person of the Year with a Disability
Team of the Year
Club of the Year
Junior Team of the Year
'Ken Phillips' Male Volunteer of the Year
Female Volunteer of the Year
Junior Volunteer of the Year
Inclusion Program or Event
To make a nomination go to to the City's website.