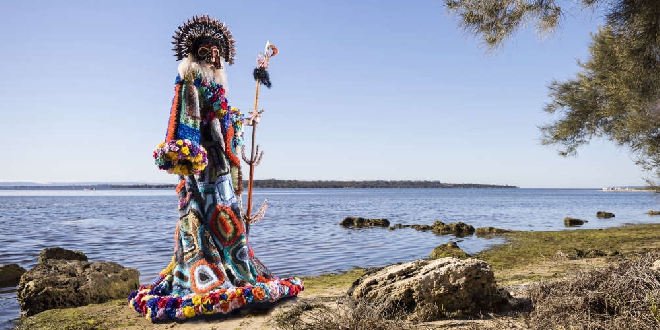 'The Colourful Apocalypse' by Renate Jamieson. PIC: Stephen Heath Photography
A collection of handcrafted wearable art pieces from local, national and international designers will take centre stage in November for the Wearable Art Mandurah Showcase.
The Showcase events will be held on November 6 and 7 at David Grays Arena as part of the 2021 Mandurah Arts Festival.
The finalist garments have been crafted over the course of the year-long competition program, and are made from a huge variety of materials – from traditional fabrics, designer handbags, disposable rubber gloves and plastic straws.
With the premier arts event put on hold last year due to COVID-19, this year's Wearable Art Mandurah competition attracted a record number of entries from emerging and professional designers.
From there, 86 garments were accepted into the judging events last month at the Mandurah Performing Arts Centre.
The garments were individually judged by an expert panel, and have been narrowed down to 52 finalist pieces which will take to the stage for the upcoming Showcase events.
The garments will be presented by professional models in a catwalk performance, alongside a specially commissioned film.
The Wearable Art Mandurah Showcase dates are:
Saturday, November 6 at 7.30pm featuring the Designer Awards

Sunday, November 7 at 1.30pm (relaxed performance)

Sunday, November 7 at 7.30pm – closing performance
Category award winners will be announced during Saturday's performance including Paper, Black and White, Migration, Avant Garde, Tertiary and Youth, as well as special prizes such as Artist of the Year and Creative Reuse.
Tickets are now available for the unique Showcase event.
To purchase tickets and for more information about the competition go to wearableartmandurah.com