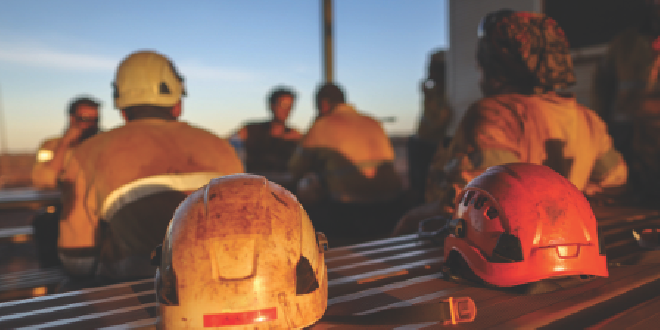 PIC: Australian Mining
Western Australian fly-in fly-out workers in the resources sector must be vaccinated against COVID-19 by December or they face losing their jobs.
On Tuesday, Premier Mark McGowan announced a mandate for all people who work in mining, oil and gas and exploration along with visitors to these operations.
It also includes resources sector employees who work in remote operations or run critical infrastructure including remote train and port control.
Workers must have received their first dose of the COVID-19 vaccine by December 1 and be fully vaccinated by January 1, 2022.
There are about 141,000 resources sector workers in Western Australia.
It will be the responsibility of employers to collect and maintain records of vaccinated workers, and like other mandatory vaccination directions, there are exemptions for approved medical reasons.
The move to mandate COVID-19 vaccination for resources sector workers follows similar mandates in other industries including ports, transport, freight and logistics, healthcare and aged care.
"WA has followed the health advice which has kept us safe and protected our family, friends and the WA community," Premier Mark McGowan said.
"We've worked with industry along the way and what is not lost on all of us is that because the resources sector was able to operate during the height of the pandemic, Western Australians have benefited and enjoyed freedoms other places in the country cannot."
A pop-up vaccination clinic at Perth Airport will open on Monday, October 11.