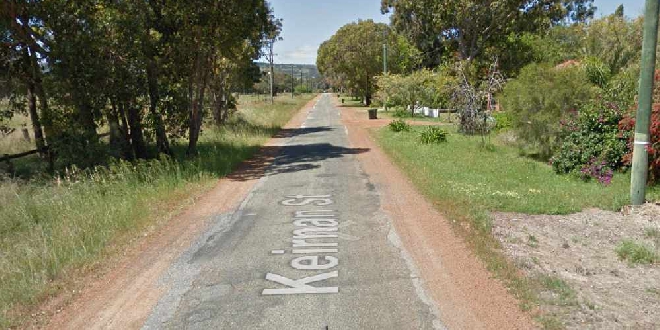 PIC: Google Maps
The RAC has released the results of its latest Risky Roads survey, with a road in Mundijong topping the list.
The most dangerous road in metropolitan Perth was Keirnan Street in Mundijong, which was labelled as having unsafe pedestrian access and poor road surface quality.
The riskiest intersection in Perth was at Swan Christian College and Great Northern Highway in Middle Swan, which motorists said required a lowering of the speed limit and the addition of traffic lights or a roundabout.
In regional WA, the stretch of Bussell Highway between Busselton and Capel topped the list for the most dangerous road.
Motorists said the highway was too narrow and lacked overtaking opportunities.
The riskiest regional intersection was the Chester Pass Roundabout at the intersection of Albany and South Coast highways near Albany, which motorists found to be confusing with little chance to turn or cross traffic.
RAC General Manager Corporate Affairs Will Golsby said the survey received more than 6,000 nominations from all over the State.
"No one knows our roads better than the people who drive, ride, cycle or walk on them every day," Mr Golsby said.
"RAC's Risky Roads survey empowers Western Australians to voice their concerns about dangerous roads and intersections, so we can work together with the relevant authorities to have them fixed and to ultimately save lives."
In 2018, WA had the worst road fatality rate of any mainland state in Australia.
"WA has one of the worst road safety records in the nation and these latest results further highlight the urgent need for funding to repair and upgrade our roads," Mr Golsby said.
"If WA was simply in line with the national average, more than 40 Western Australian lives would have been saved last year. If we had matched Victoria's rate, we would have almost halved our 2018 road toll."
Top 10 risky roads and intersections - Perth Metro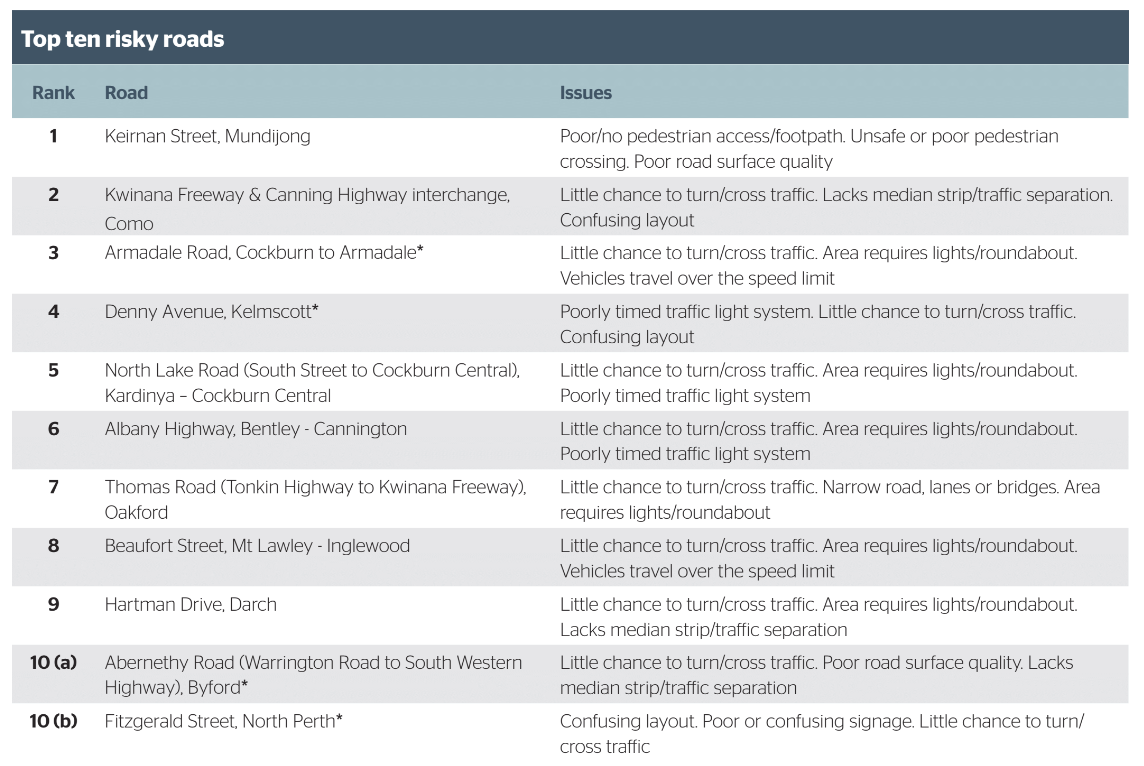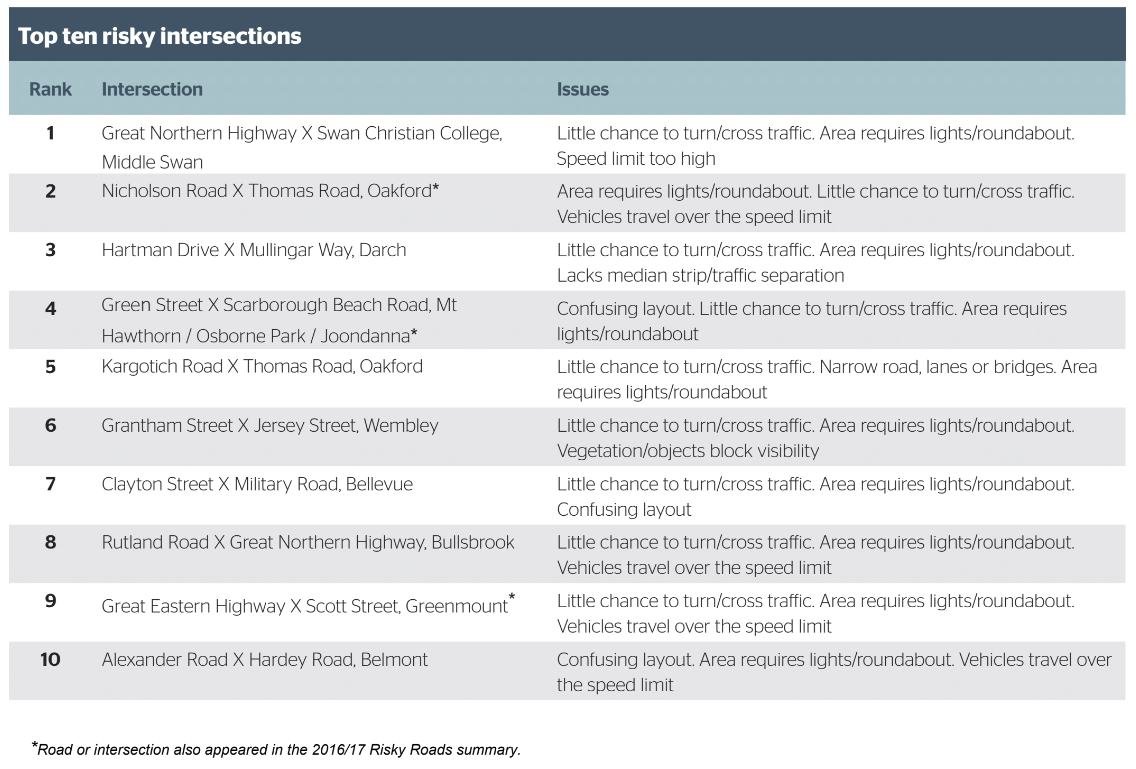 Top 10 risky roads and intersections - Regional WA