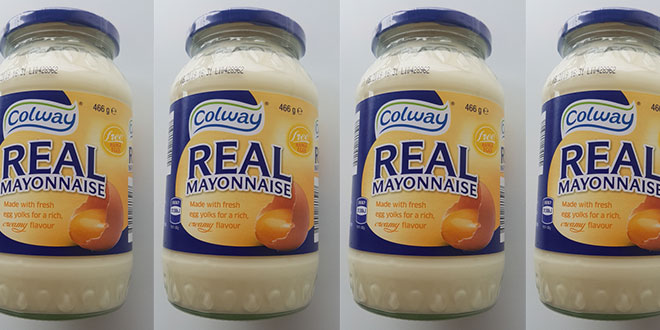 Pic: www.foodstandards.gov.au
Aldi has recalled it's 466 gram Colyway mayonnaise product over "faulty packaging".
Food Standards Australia have warned consumers to not consume the product.
The problem is described as "The recall is due to faulty packaging and potential for glass breakage."
The food safety hazard says "Faulty packaging could cause injury or result in glass contamination."
Customers should return the product to the place of purchase for a full cash refund.
For more information contact Aldi Food Recall Hotline on 1800 709 993.