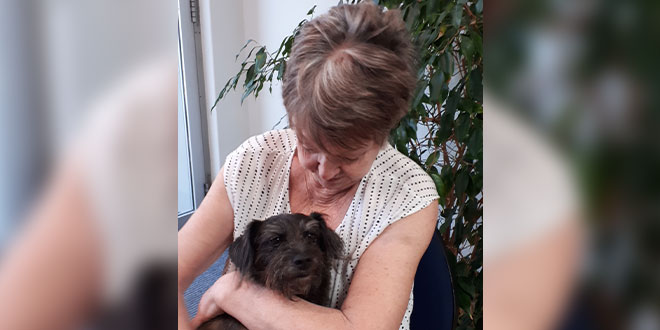 PIC: City of Mandurah Rangers quickly reunite Kathleen with her dog Poppy
The City of Mandurah is encouraging dog and cat owners to register their animals and make sure their renewals are in before the end of the week.
Registering dogs and cats can be done between November 1 and October 31 each year and allows the City rangers to safely and easily identify the animal to reunite pets with their owners if they go missing.
The renewed push comes after a terrier escaped her home, but was quickly reunited with her owner Kathleen Tisch last week.
Luckily, Poppy was wearing her lifetime registration tag, making it easier for rangers to identify Kathleen as the owner and let her know Poppy was safe.
Kathleen Tisch said she was overjoyed to be reunited with Poppy and she had never wandered off before.
Registrations for both dogs and cats can be done through the City's Administration Building or the Falcon Library and renewal can be done online at www.mandurah.wa.gov.au
Residents can also report any uncontrolled or wandering dogs to rangers on (08) 9550 3777 every day of the week.