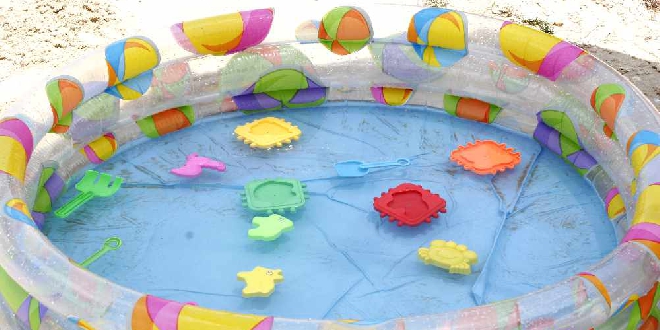 Portable pools over 30cm deep must have an effective safety barrier. PIC: Product Safety Australia
Residents across the City of Rockingham have been urged to ensure the safety of their pools, spas and portable pools are compliant and ready for summer.
Any pool that is designed for swimming, wading and paddling that contains water more than 30cm deep must be enclosed by an effective water safety barrier that complies with the law.
To help educate pool owners on compliance the City will hold two community engagement sessions at the Aqua Jetty on Warnbro Sound Avenue on 4th and 8th of December from 9am – 12pm.
City of Rockingham Mayor Barry Sammels encouraged residents to attend the engagement sessions at the Aqua Jetty to learn more about pool and spa safety.
"With one of the highest numbers of swimming pools among local governments in the Perth metropolitan area, the City takes its legislated responsibility to conduct inspections seriously so that residents across the community are safe," Mayor Sammels said.
"Having the correct safety barriers plays a vital role in protecting young children from unrestricted access to swimming pools and spas, so we encourage residents to visit the Aqua Jetty to have a chat with City staff to learn more about compliance and keeping their family safe."
The City conducts inspections of all new pools and spas, with follow up inspections taking place every four years.
No bookings are required for the engagement sessions at the Aqua Jetty.
For more information on pool safety click here.