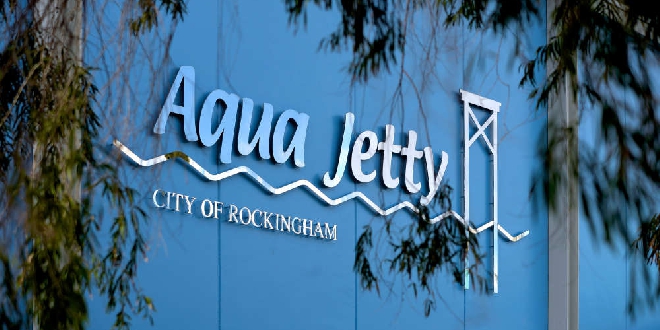 PIC: Supplied
Community members will have the opportunity to learn more about stage two of the City's aquatic and leisure facility, the Aqua Jetty, with three information sessions set to be held on Monday December 13, 2021. 
The sessions will be held within the reception area at the Aqua Jetty, on Warnbro Sound Avenue.
The project architect along with City of Rockingham staff will be available between 3pm - 6pm with informal 30 minute presentations happening at 3pm, 4pm and 5pm.
The Aqua Jetty currently includes a heated 50m outdoor pool, heated 25m indoor pool, leisure pool, hydrotherapy pool, sauna, fully equipped health club, one multipurpose indoor court, outdoor courts, crèche and café.
The next stage of development will feature accessibility improvements including the development of a larger hydrotherapy pool, modernised change rooms, larger spaces for health and fitness programs including a larger gymnasium and group fitness rooms, and increased storage.
It will also provide more space for swimming programs at the facility.
City of Rockingham Mayor Deb Hamblin said the information sessions would give the community an opportunity to discuss the concept plans with the project architect.
"The City has a strategic focus on planning for future generations and in line with the Community Infrastructure Plan, the City has identified that the Aqua Jetty now requires upgrades and expansion," Mayor Hamblin said.
"For nearly 20 years Aqua Jetty has been one of the most popularly utilised facilities in the community and we are now inviting residents to learn more about what the future of the facility will look like. The City has been successful in securing $10 million in grant funding through the WA Recovery Plan to help deliver the Aqua Jetty Stage Two project.
"In addition to consulting with the wider community, the City will also liaise with key user groups including swimming clubs, the Department of Education and Royal Lifesaving WA."
The draft concept designs are available on the City's website.
For more information or to share your thoughts visit rockingham.wa.gov.au/aj2
Public comment on the plans will be open from Monday 6 until Monday December 20, 2021.