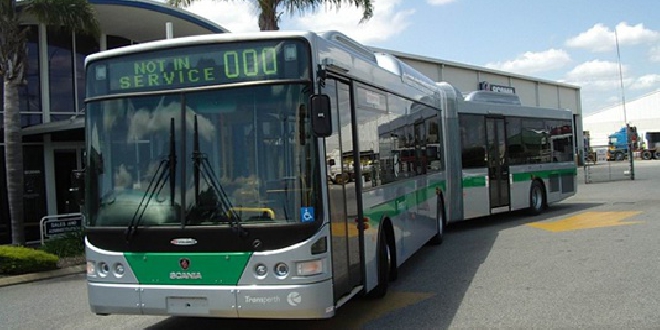 PIC: File
While industrial action was cancelled for Thursday, the Public Transport Authority is still warning commuters to plan ahead of more delays tomorrow.
Industrial action, which would have seen several bus services from Mandurah to Joondalup disrupted, might have been cancelled this morning, but communters are being warned to plan ahead for more service delays tomorrow.
The Public Transport Authority said contractor, Transdevs', bus services are likely to still experience disruptions tomorrow, with planned industrial action likely to go ahead.
Transdev has advised that some bus drivers intend to engage in all-day work stoppages on November 23.
Transdev operates suburban bus services in the Rockingham, Mandurah, Fremantle, and Joondalup contract areas, as well as Perth CAT services.
As a result, Transperth is advising passengers to plan ahead, make alternative arrangements or allow extra time for their journey at those times. Services not operated by Transdev will not be impacted.
Due to the nature of the action being undertaken, Transperth said it cannot confirm which trips will run and which will be cancelled.
All school special services, as well as those regular services that deviate to schools, are expected to run as normal on both days.
Perth Blue and Green CATs services will not operate, but the Perth Red and Yellow CATs will continue to operate with some disruption to service.