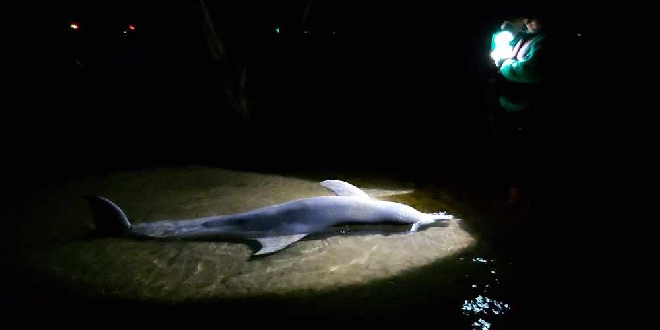 PIC: Estuary Guardians Mandurah/Facebook
A resident dolphin will undergo an autopsy after being found dead at the weekend.
Tom was seen floating in the Serpentine River on Friday night and was quickly recovered by wildlife officers.
"This is a dolphin we have spent endless weeks following far up the river, way upstream beyond stakehill bridge," a Facebook post from Estuary Guardians Mandurah read.
"She was an experienced river goer and did not strand.
"We do lose a few dolphins in our region each year - strandings, illness, age. We are lucky this animal was spotted and retrieved in appropriate time for necropsy so hopefully we can find out what happened to dear Tom."
It comes just two weeks after the death of young Mandurah dolphin Luca.
RELATED: Mandurah dolphin dies after third entanglement