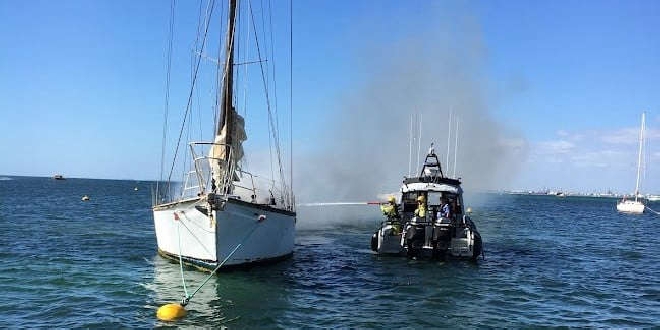 PIC: Marine Rescue Rockingham
Firefighters were kept busy on Tuesday after a yacht caught alight off Rockingham.
The fire started around 2.30pm on the 42-foot yacht moored in Mangles Bay.
Marine Rescue Rockingham used their vessel to transport fire crews from the shore to the burning boat.
It was extinguished shortly after but at around 6.40pm it reignited and firefighters were again deployed.
The yacht sustained significant damage in the fire.
The cause is unknown and there was no one onboard at the time.