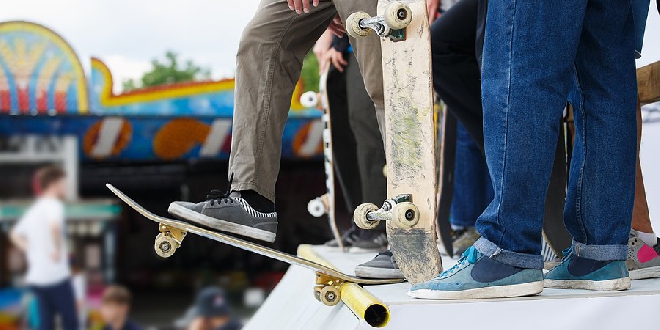 PIC: File
Some of Australia's top skateboarders will be heading to Rockingham in April for a huge skateboarding festival.
A first for WA, the Rockingham Rumble will see Tommy Fynn, Dennis Durrant and Josh Weribone compete against other skaters in the Australian Skateboarding Federation State Championships for WA.
The festival, from April 8 to 11, will be based at Port Kennedy skate park and feature street and bowl competitions, free skate lessons along with launch and after parties held at local venues.
A major highlight will be Songline Skateboarding, a group of the top indigenous skateboarders in Australia all coming to WA to perform a demonstration showcase, and celebrate the strong representation of indigenous culture in skateboarding.
Event Director Donny Fraser said there will be several divisions and anyone can compete.
"It's a great opportunity for the local guys and girls with talent to compete against some of the best and get their name out there," he said.
Mr Fraser said the competition will bring a raft of people to Rockingham.
"It's a beautiful place and we want to showcase it to the people of Australia," he said.
"Rockingham has some beautiful beaches and some really great assets and we want to get a lot of people there."
The event is part of a five-year plan to create a pro tour in Australia, with a further six stops nationally to be rolled out between now and 2025.