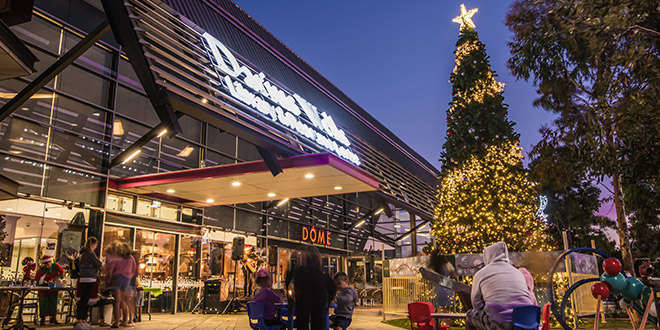 PIC: Supplied.
The City of Kwinana is set to light up its City square with its annual Christmas celebrations on 26 November in the Kwinana City Centre.
The community is invited to celebrate the start of the Christmas season and come down to Chisham Square from 4pm on November 26 to participate in the free activities on offer. There will be live music, crafts, food and more, finishing the evening with the lighting of the Christmas tree by Mayor Carol Adams.
Mayor Adams said the afternoon is a great opportunity for the community to come together, reflect on the year that has been, and celebrate the start of the festive season.
"There will be a seven-and-a-half-metre tall Christmas tree right outside the Darius Wells Library and Resource Centre and residents are encouraged to bring their own illuminated object to help us light up the square" she said.
"We also invite the Community to join us for Christmas carols as well as nail art by our Youth Team and face painting – this is a really great family event," Mayor Adams said.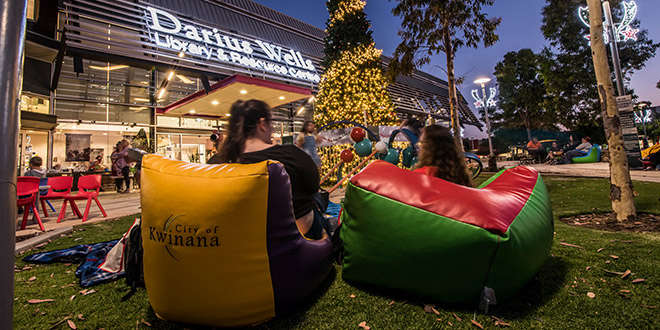 PIC: Residents light up the square.
The City of Kwinana Light up the square annual event, which is in its fourth year, is the first of many events held by the City of Kwinana over the Christmas period including the much-anticipated Christmas Lolly Run.
For further information and to keep up to date with event details go to www.kwinana.wa.gov.au/whatson