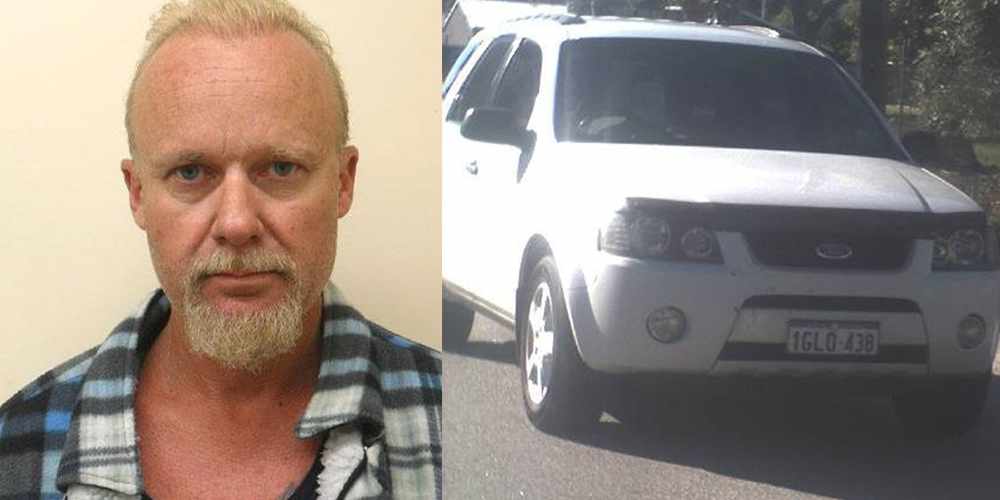 Have you seen this man or vehicle?
A manhunt is underway for an alleged gunman.
Police say Michael Wayne Yates, 51, allegedly shot at a house on Hampton Road in Pinjarra around 6am on Monday, causing damage to the property.
Mr Yates is described as approximately 180cm tall, with a medium build, short blonde hair, goatee beard and light skinned.
He is believed to be driving a white 2005 Ford Territory Station Sedan, registration 1GLO438.
Any members of the public who see Mr. Yates or the vehicle are advised not to approach him as police believe he may be armed.
Sightings should be reported to police immediately on 131 444.