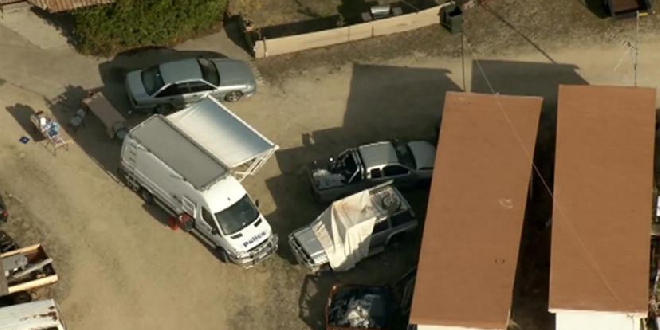 The scene of the Stake Hill murder. PIC: 7News
A 40-year-old man who shot his friend in the chest with a sawn-off shotgun at a property in Stake Hill has been found guilty of murder.
The West Australian reports, Luke Phillip James Shuttlewood claimed the gun misfired and he did not mean to shoot 61-year-old David Ralston at point blank range in front of their two friends on June 4, 2019.
The incident was captured on CCTV and played to the jury.
On Monday, after five hours of deliberations, they found Shuttlewood guilty of murder.
He will be sentenced in June.