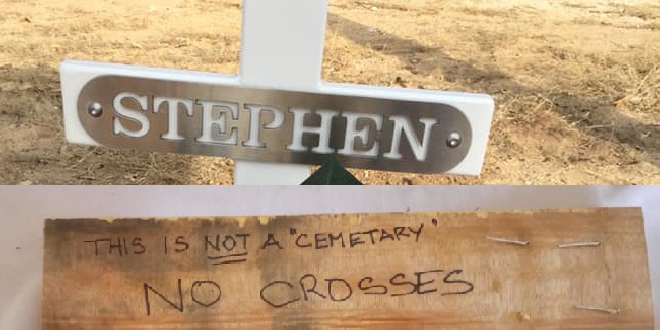 PIC: Justyn Louise/Facebook
A memorial cross has been stolen from a Greenfields intersection.
The cross, at the Murdoch Drive and Mandurah Road intersection, was discovered missing on Monday, with the thief leaving behind a message on a plank of wood that read "this is not a cemetary (sic), no crosses".
Justyn Louise has since taken to social media and said her brother's cross had been in place since 1996.
"Not only did they have to dig the concrete out but they left us a little note!," her Facebook post read.
"We have spoken to the Council & Main Roads, they have not moved it & would normally contact us if they need to move it.
"We are so angry and upset that someone could do this to someone else family."
It is not yet known if the theft has been reported to police.