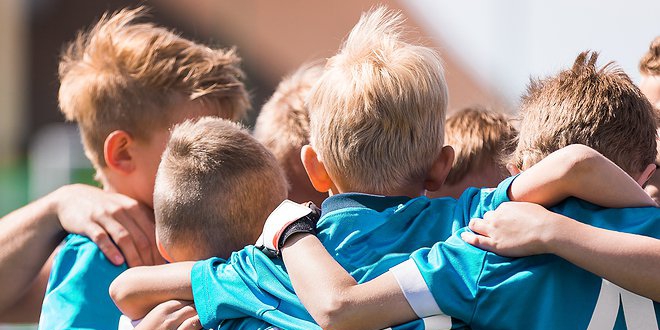 PIC: BigStock
The State Government has launched a new program in an effort to get more than 24,000 children re-engaged in sport.
The $5 million Back to Sport program is part of the Lotterywest COVID-19 Relief Fund which includes an additional $4 million into the KidSport program.
The extra money aims to get 24,500 children access to financial assistance to return playing sport.
The KidSport program enables eligible Western Australian children to participate in community sport, by offering financial assistance of up to $150 per year to put towards club fees.
To be eligible, children must be between 5 and 18 years of age and hold a valid Health Care Card or Pensioner Concession Card.
Sports and Recreation Minister Mick Murray said the Back to Sport COVID-19 Relief Program will ensure children of families experiencing unforeseen COVID-19 related financial hardship can continue playing sport and enjoy the associated social, community and health benefits.
"I encourage all families who may have recently qualified for a Health Care Card to take advantage of this State Government program and sign their kids up for their $150 KidSport voucher today," he said.
"Sporting clubs and their devoted volunteers have done an incredible job adapting and innovating in response to the unprecedented challenges they have experienced this year - and it is great to see a $500 direct funding subsidy available to KidSport clubs to support these efforts."
Families that may be newly eligible for the program after experiencing unforeseen and abrupt COVID-19 related financial hardship, including those receiving JobSeeker payments, will benefit from the additional KidSport vouchers immediately available under this program.
The KidSport program is open for applications now, and eligible families can access further information on how to apply at https://www.dlgsc.wa.gov.au/funding/sport-and-recreation-funding/kidsport or by phoning the KidSport team on (08) 9492 9911.
The Back to Sport COVID-19 Relief Program also includes a $1 million Club Support program, which will provide investment directly into community clubs through a $500 subsidy available to clubs registered with KidSport.
This subsidy will provide assistance with volunteer support and engagement, the purchase of additional equipment to support vulnerable participants and enable the club environment to remain COVID safe.
Applications for this subsidy open today and close Wednesday, November 4.