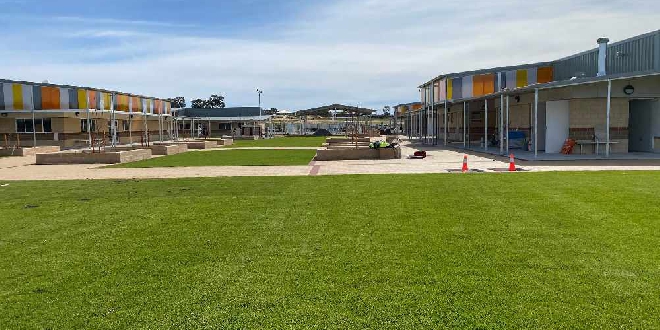 Pine View Primary School PIC: Facebook
A new primary school in Baldivis has officially been named 'Pine View Primary School'.
Three possible names were voted on by the local community through an online survey and 'Pine View' proved the most popular choice with 79 per cent of votes.
The name is inspired by the school site which was originally a pine plantation harvested in 2010.
"Pine View Primary School sounds like the perfect choice for this brand new school in Baldivis," Education and Training Minister Sue Ellery said.
"It is always great when the local community gets involved in the naming of their new school, and it's even better when a school name can maintain ties with the history of the site."
The new primary school will accommodate 430 students from kindergarten to Year 6 in state-of-the-art facilities that will feature five early childhood classrooms, three learning blocks providing 10 general classrooms, an inclusive education classroom, and a specialised art and craft room.
There will also be a covered assembly area complete with a canteen, music room, sports store, gardener's facilities and a uniform store.
The plans for the new school also include grassed play areas, an oval, playing courts and a cricket pitch.
The school will ease pressure on enrolments at surrounding primary schools in Perth's growing southern corridor.