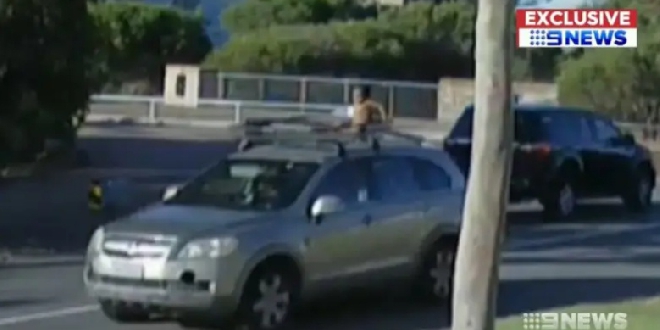 PIC: Nine News
A Perth mother accused of driving with her four-year-old son sitting on the roof rack has been summonsed to appear in court on the charge of dangerous driving.
Witnesses reportedly saw the young boy riding in the roof basket of the Holden Captiva on Friday afternoon between Camillo and Harrisdale.
Motorists managed to get the attention of the driver, a 36-year-old woman, who stopped and placed the child in the car before driving away.
Police later found the car driving into a petrol station on Nicholson Road in Harrisdale.
Two children were secured in car seats, but the four-year-old was allegedly unrestrained.
The woman, from Camillo, will face court at a later date.