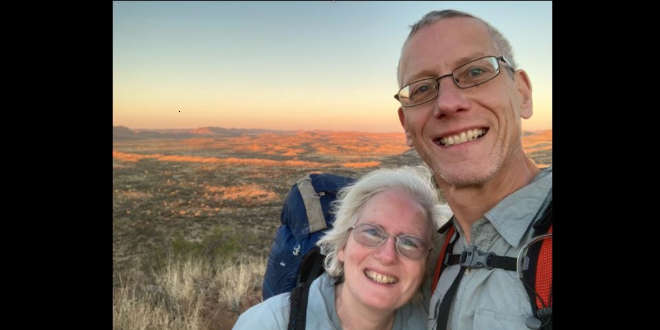 Paul Millachip and his wife. PIC: WA Police
Police say the man that was killed by a shark off North Fremantle on Saturday was 57-year-old Paul Millachip.
Mr Millachip was mauled by a large shark around 10.10am about 50 metres off Port Beach.
Witnesses said they saw the 57-year-old being dragged under the waves by the shark.
Despite an extensive land, sea and air search there has been no sign of Mr Millachip, except for a pair of goggles that police believe are his.
Mr Millachip's wife said he "died doing what he enjoyed the most which was exercising".
The search for the father-of-two has now been suspended.
It is still unknown what species of shark attacked Mr Millachip.