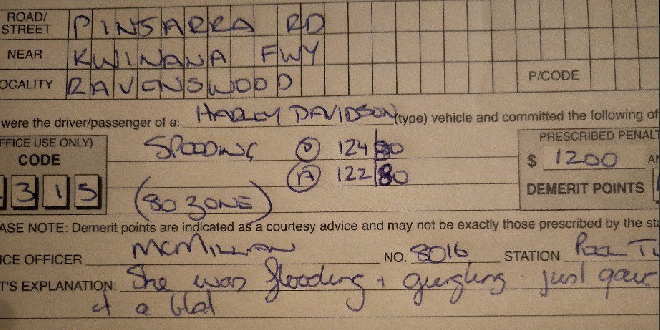 PIC: WA Police Traffic/Twitter
A motorcyclist has lost his licence after being caught travelling more than 40km/h over the speed limit in Ravenswood.
The Harley Davidson rider was recorded going 122km/h in an 80km zone on Pinjarra Road at the weekend.
Being a long weekend with double demerits in place, he was slapped with 14 demerit points and a $1200 fine.
His excuse was "she was flooding and gurgling, just gave it a blat".