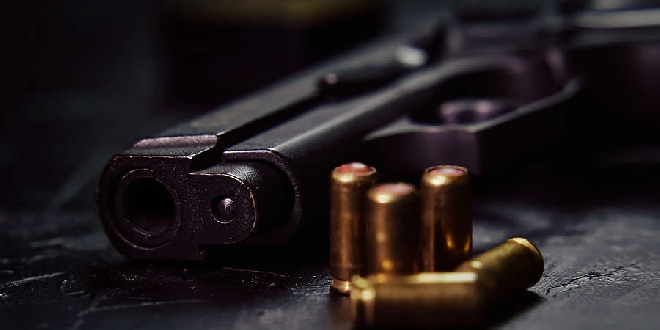 PIC: File
Legislation will be introduced into State Parliament today in a bid to curb gun violence among bikies and organised crime figures.
Under the Firearm Prohibition Order Scheme, police will have the power to ban anyone suspected of posing a threat to the community, from holding a gun licence or from living in a house where guns are stored.
Once the order has been served on a person, police will be able to stop and search that person and anyone in their company at any time, as well as enter their home, car or workplace, to search for illegal guns without a warrant.
Those found to be in breach of a FPO could face jail terms of up to 14 years and fines of up to $75,000.
"On top of the Government's anti-consorting legislation, we are giving our police further tools they need to disrupt the activities of bikies and organised syndicates," Police Minister Paul Papalia said.
"Firearm prohibition orders have worked effectively in other jurisdictions around Australia and are squarely aimed at sending a strong message to those involved in gun crime and the illegal gun trade."
Along with the new police powers, penalties are also increasing for anyone involved in drive by shootings or discharging a firearm at a house or building.
Maximum jail terms for unlawfully discharging a firearm in public to cause fear will be lifted from three to seven years, with fines increasing to $36,000.
Jail terms for anyone caught in unlawful possession of a firearm will also double from three years to seven years.
The maximum fine for the same offence will increase three-fold from $12,000 to $36,000.
The proposed changes will also make it illegal to manufacture plastic 3D firearms, with anyone caught facing a maximum 14 years in jail.
A maximum 10-year jail penalty will apply to anyone caught in possession of instructions or plans on how to make them.
The technology, which has been on the rise in America, can be capable of firing live bullets and is difficult to detect through traditional metal detectors and scanning equipment.