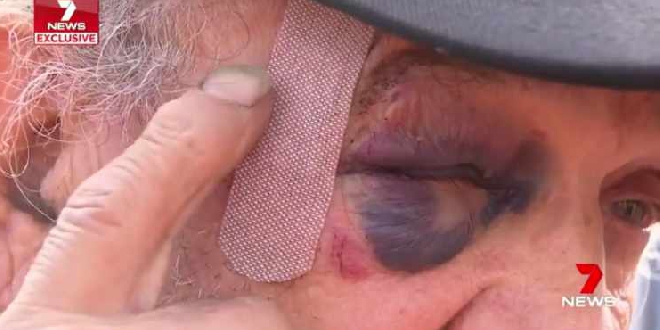 PIC: 7News
Mandurah Police have charged two people after an incident in the Smart Street Mall, Mandurah on Saturday morning, 15 June 2019.
A 70-year-old man was setting up his fruit and vegetables stall when it's alleged around 4am, two men approached him and began to throw fruit and vegetables at his stall.
It is also alleged a piece of fruit thrown at the victim, struck him to his face, causing facial injuries.
A 19 year old man from Secret Harbour has been charged with:
• One count of Aggravated assault occasioning bodily harm;
• One count of stealing and;
• One count of Behaving in a disorderly manner in a public place or in sight or hearing of any person in a public place.
He will appear in the Mandurah Magistrate's Court on 5 July 2019.
A 20-year-old man from Port Kennedy will be charged with similar offences by summons and he will appear in court at a later date.