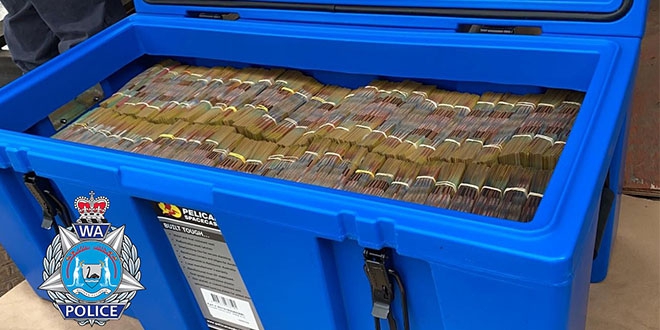 PIC: WA Police
Two men have been charged after 13kg of meth and nearly $4 million in cash was allegedly discovered by Police last month.
The operation saw the Drug & Firearm Squad stop a truck on Great Eastern Highway, near Sawyers Valley Monday, September 21.
When searched it will be alleged $3.88 million in cash was located in two plastic tubs.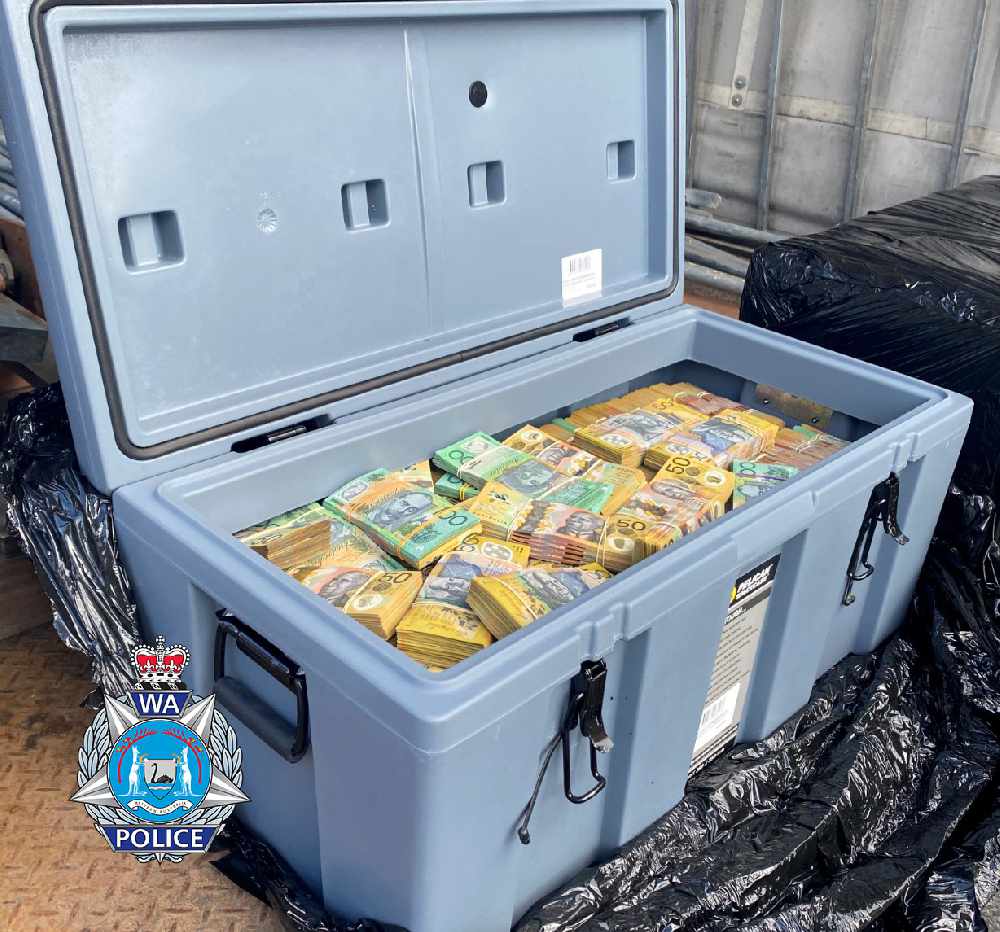 The 58-year-old truck driver from New South Wales, Peter James Wright, was arrested.
The discovery then lead investigators to a residence in Lockridge, where it's alleged two bags containing a total of 13 packages, each containing around 1kg of methylamphetamine, was found.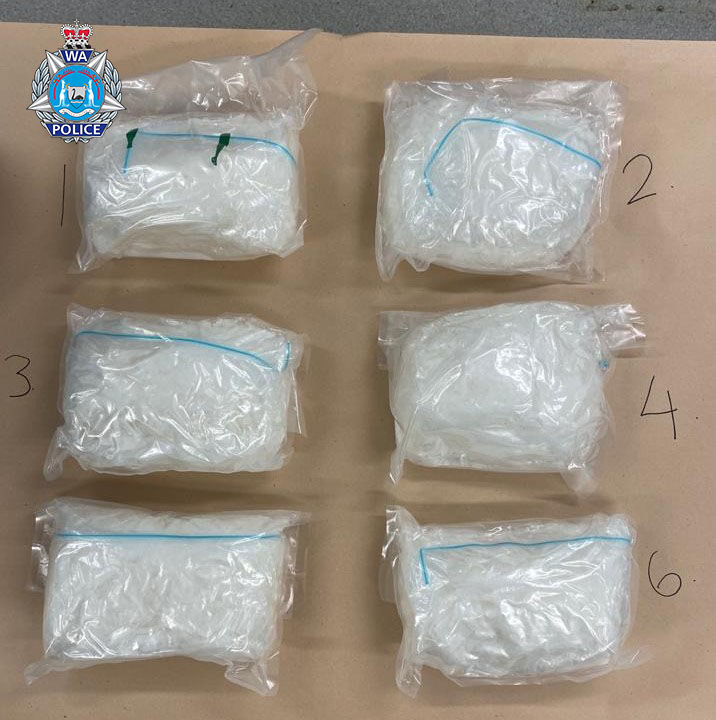 A 29-year-old man from Lockridge, Shaun Wayne Kelly, was arrested.
Mr Wright has been charged with laundering property/money from proceeds of major offence and is due to reappear in a Midland Magistrates court today.
Mr Kelly from Lockridge has been charged with possessed a trafficable quantity of methylamphetamine with intent to sell or supply and will reappear in the Perth Magistrates court tomorrow.
Three other men were also arrested in the course of the investigation and have been charged with separate drug offences.
13kg of Meth and Nearly $4 Million Seized

13kg of Meth and Nearly $4 Million Seized Drug & Firearm Squad detectives have charged two people in relation to the seizure of approximately 13kg of Methylamphetamine and nearly $4 million cash in September 2020. On Monday 21 September 2020 detectives from the Drug & Firearm Squad stopped a truck on Great Eastern Highway, near Sawyers Valley. The truck, which had entered Western Australia two days earlier, was searched and it will be alleged $3.88m million cash was located in two plastic tubs. The truck driver, a 58-year-old man from New South Wales, was arrested. As part of the same investigation a search warrant was subsequently executed at a residence in Lord Street, Lockridge. Detectives searched a Holden Commodore ute which was parked at the residence and it will be alleged two bags containing a total of 13 packages, each containing approximately 1kg of Methylamphetamine, were located. A 29-year-old man from Lockridge was arrested. A 58-year-old man from Charlestown, New South Wales, has been charged with 'Laundering Property/Money from Proceeds of Major Offence' He was refused bail and appeared in the Midland Magistrates Court on Tuesday 22 September 2020 and is next due to appear in the same court today, Tuesday 13 October 2020. A 29-year-old man from Lockridge has been charged with 'Possessed a trafficable quantity of methylamphetamine with intent to sell or supply it to another'. He was refused bail and appeared in the Perth Magistrates court on Tuesday 22 September 2020 and is next due to appear in the same court tomorrow, Wednesday 14 October 2020. Three other men, a 26-year-old man and two 27-year-old men, were arrested during the course of the investigation and have been charged with separate drug offences.

Posted by Mandurah District - WA Police Force on Monday, October 12, 2020