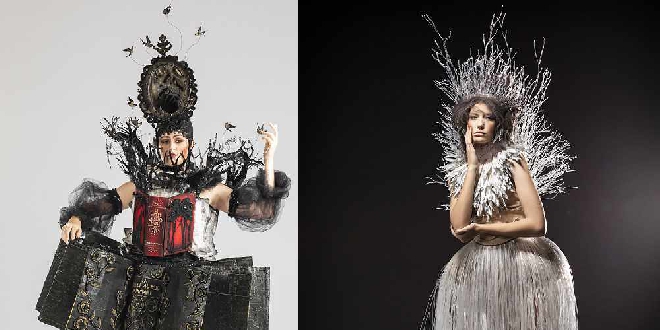 Il Etait Une Foie by Jacq Chorlton and Icy Willow by Antoaneta Tica. PIC: Wearable Art Mandurah
The 2019 Wearable Art Showcase was held in Mandurah at the weekend.
The annual showcase featured 43 finalists, which were a mix of beautiful, imaginative and even confronting garments, in a live performance accompanied by music, theatre and dance at the Mandurah Performing Arts Centre.
This year's competition received around 100 entries from across Australia and overseas including New Zealand, America and Romania.
Entries included original creations reflecting the natural environment, social and world issues, folklore, myths and fairytales.
City of Mandurah Mayor Rhys Williams said Wearable Art Mandurah is one of the jewels in our city's creative crown.
"Wearable Art has grown from humble beginnings, with just 13 entries in 2011. It is now a year round initiative that attracts international attention," Mayor Williams said.
"The opportunities for collaboration and connection with artists and designers of all ages, abilities and backgrounds is one of the aspects I love most about Wearable Art.
"This of course is only possible thanks to the generosity and hard work of our partners and judges, who are leaders in their fields and whose expertise is invaluable for the growth of the competition.
"A huge thank you also to our volunteers, without your passion and commitment we wouldn't be able to bring together this visual spectacular," Mr Williams said.
2019 Winners
First Time Entrant Award
Morte, An Australian Bunyip Marie Wright and Taralee Freeman (NZ)
Powertex Award
Bowerbird's Blues Alana Grant and Ruby Vale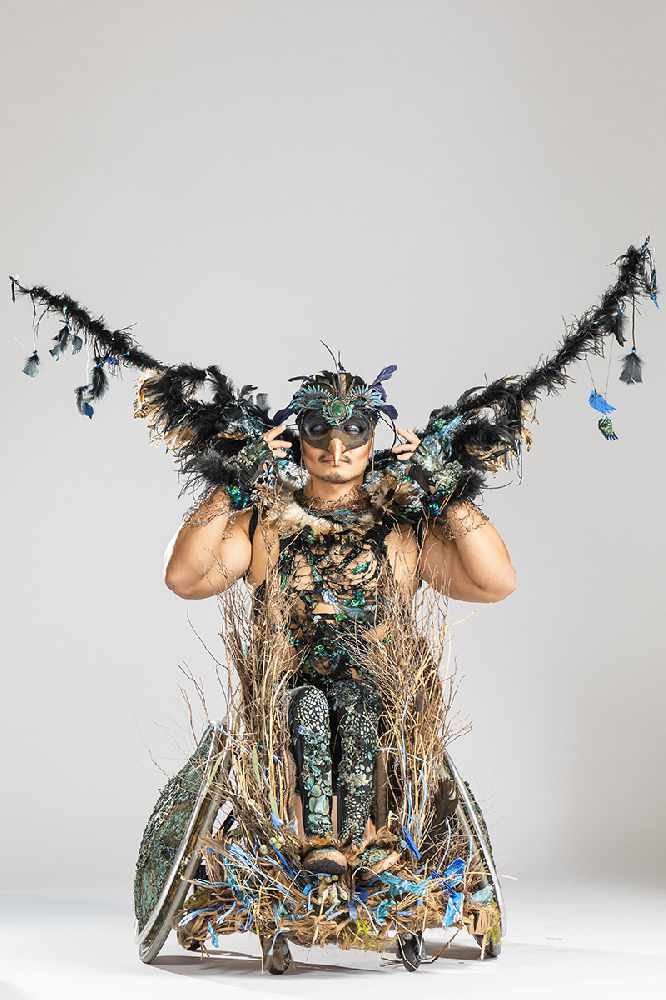 Gillian Kaye Peebles Youth Award
Voyage of the Ancestor Catherine Shepherd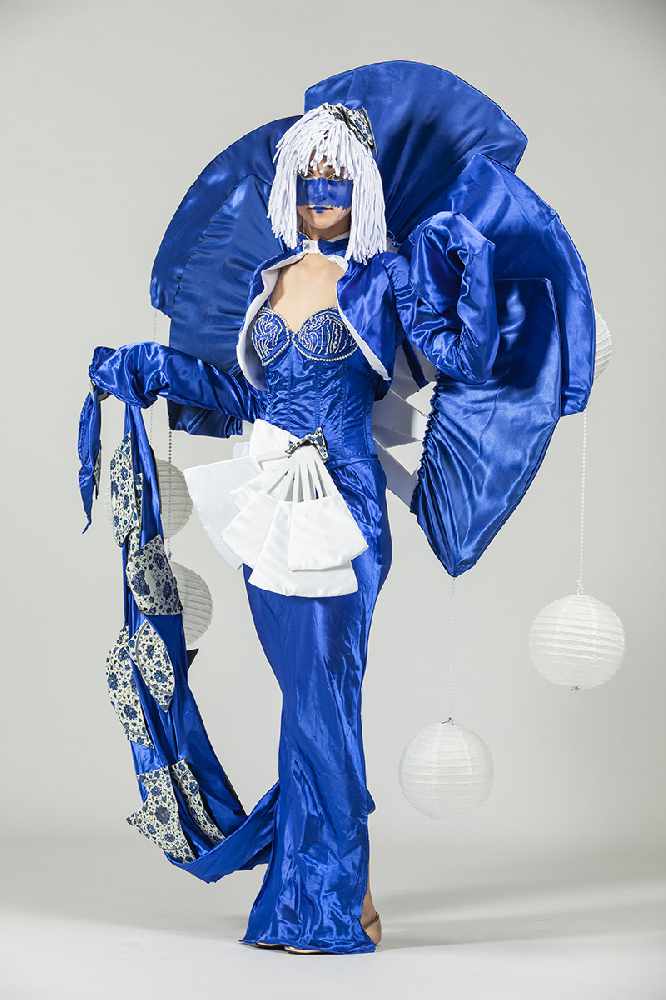 TAFTA INC Award
Suburban Splendour Jacqueline Gibson
Highly Commended Tertiary Student Award
Coral Nasrin Qasemi
Tertiary Student Award
Gaudy Mask Dress April Richards
Youth Award
In Bloom Teddy McRitchie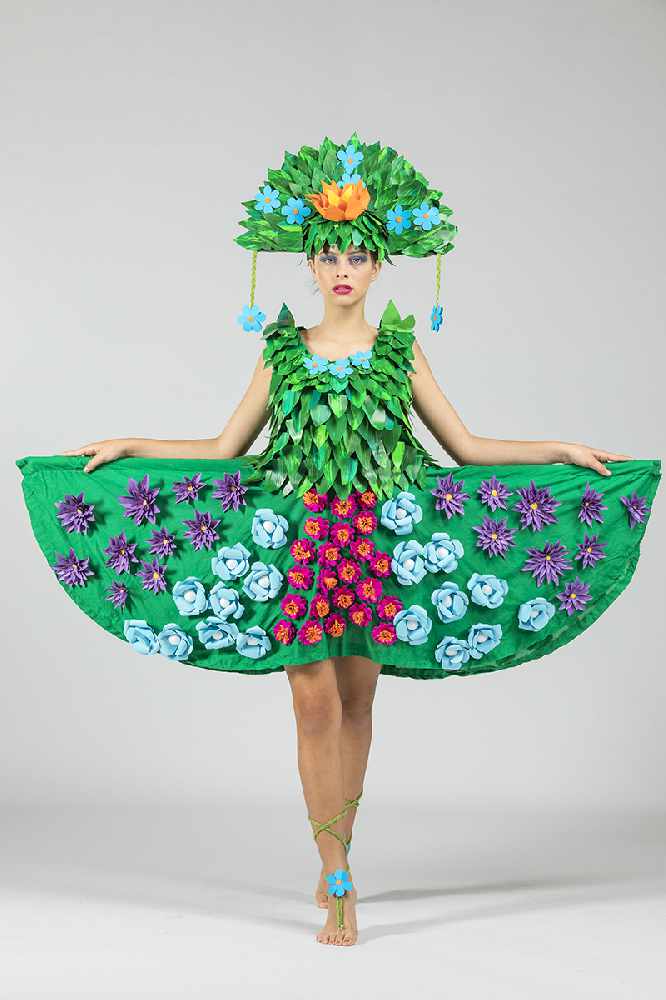 Movement Award
Regeneration Ardea Murphy
Avant-Garde Award
Just Breathe Stephanie Munro
Land Down Under Category
Mourning Birds Meagan Howe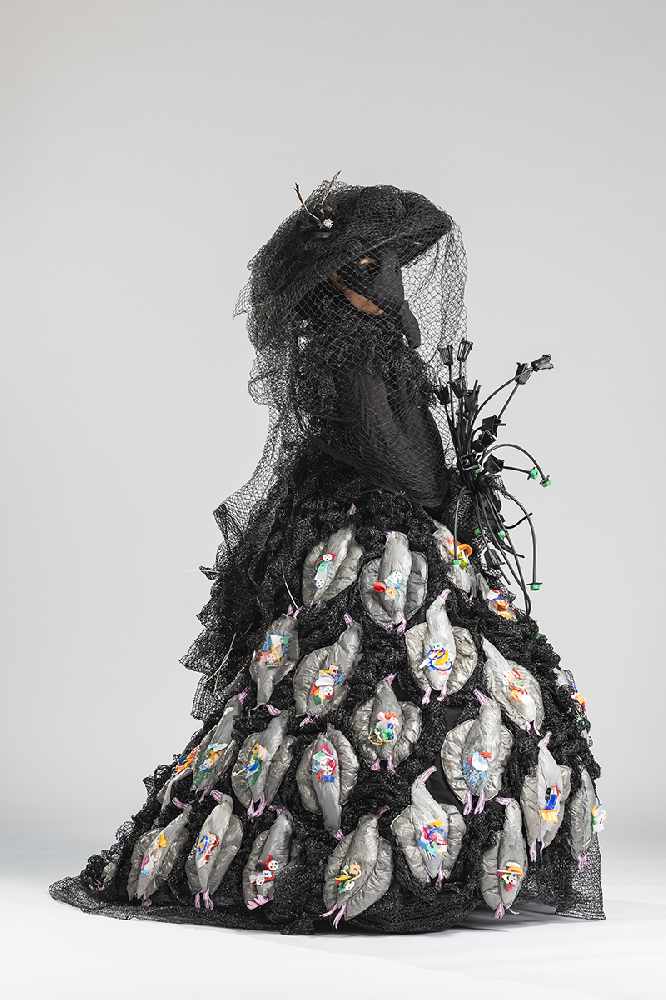 Creative Re-use Award
X-Ray Vision Lyn Blasgund
International Artist of the Year Award
Icy Willow Antoaneta Tica
Artist of the Year Award
Il Etait Une Fois Jacq Chorlton
Wearable Art Mandurah is Australia's premiere wearable art event for artists of all skill levels, ages and design forms.
It attracts entries from professional and amateur artists, using everything from milk bottles, stubby coolers, mop heads, seaweed, bubble wrap, doilies, nappy liners, rubber gloves, dusk masks, x-rays, gum nuts and coffee pods to create revolutionary works of art.
The 2019 Wearable Art Mandurah showcase garments will be on display at Contemporary Arts Spaces Mandurah (CASM) from 6 August to 22 September 2019.
For more information visit www.wearableartmandurah.com.