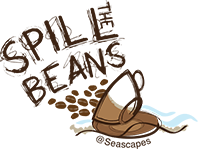 Phone Number: 9581 3882
Address: 141 Boardwalk Boulevard, Halls Head, 6210
Website: https://www.facebook.com/SpilltheBeansatSeascapes/
Open 7 days for breakfast, lunch, coffee & cake from 7am – 4pm.
We offer all day breakfast, cooked to order lunch, mouthwatering cakes & WA freshly roasted coffee.
We offer counter service in a relaxed, family friendly environment, with coastal views and a park close by.
Cafe style menu, reservations not required.