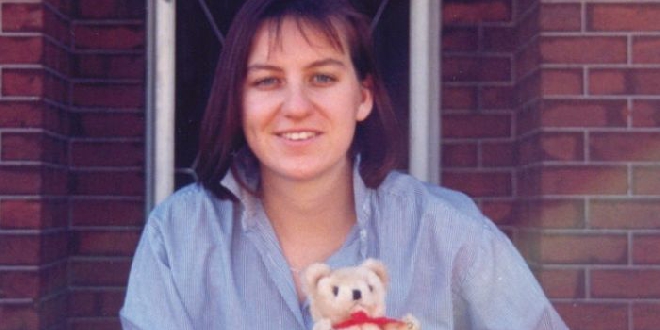 Julie Cutler disappeared in 1988. PIC: WA Police
Cold Case Homicide detectives have begun searching sand dunes at Cottesloe beach today as part of their ongoing investigation into the 1988 disappearance of Julie Cutler.
The search follows a fresh appeal for information that was made in June – which marked 30 years since she was last seen leaving a staff function at the Parmelia Hilton Hotel in Perth on June 20, 1988.
Julie's Fiat sedan was found in the surf at Cottesloe Beach two days later.
"In October 1996, a member of the public located a number of personal items including a purse and diary in sand dunes about 1km south of where Julie's car was recovered," Detective Sergeant Gailene Hamilton said.
"These items were handed to Police in early 1997, however, following inquiries with people who knew Julie, they were dismissed as not being hers."
A search of the sand dunes was conducted in 2002, and nothing further was located.
The Cold Case Homicide Squad review of the investigation into Julie's disappearance involved further inquiries into the items.
"The review established that the items may have belonged to Julie," Det-Sgt Hamilton said.
"These inquiries, combined with the proximity to where Julie's car was recovered, are why we are again searching the Cottesloe area, and we are looking for other items that may assist with this investigation."
The State Government has offered a reward of $250,000 for information on Julie's disappearance.
"This has been a long and distressing period for Julie's family and friends, and we are hoping to resolve this matter for them," Det-Sgt Hamilton said.
"Any information, no matter how insignificant it may seem in isolation, may be crucial in the context of the broader investigation and we urged anyone with information to come forward."

Timeline of events surrounding Julie's disappearance:
19 June, 1988: Julie attends work at the Parmelia Hilton. At the completion of her shift, Julie attended a staff awards function held in Julianna's night club, located within the hotel.
Julie left the function with a female co-worker, and walked to the staff parking area of the Parmelia Hilton Hotel. It is believed that Julie then re-entered the hotel and function until it finished.
20 June, 1988: Julie drives her Fiat sedan from a staff carpark on to Mounts Bay Road. She did not arrive home that night/morning, and failed to attend work for her rostered shift.
21 June, 1988: Julie is reported missing.
22 June, 1988: Julie's car was found in the surf off Cottesloe Beach.
Anyone with information regarding this matter can contact Crime Stoppers on 1800 333 000 or by visiting www.crimestopperswa.com.au.